BestMixer.io has officially launched its bitcoin laundry service in the hopes of introducing a new level of blockchain resistant anonymity to cryptocurrency investors. The void left behind by previous bitcoin tumblers has meant that investors have, until now, had no recourse for providing themselves and their digital assets the anonymous protection they require.
The BestMixer.io development team started from scratch when, after a long period of research and study, they discovered that leading bitcoin laundry services were not, in fact, providing their clients with truly anonymous bitcoin.
To prove this point, the team exposed the vulnerabilities and shallow anonymity provided by existing services. Most bitcoin tumblers exposed by BestMixer.io were forced to upgrade their services, creating a win-win situation for the cryptocurrency realm in general.
In the official Bitcointalk thread for BestMixer.io, the team explained the circumstances of their anonymous bitcoin laundry development when they stated that,
"The comparative analysis of most mixers in the market today obviously showed that all of them, except for a few, are exactly the same. And do they give anonymity to the cryptocurrency that they promise? The answer is negative! There is no aim to offend anyone but it is the reality."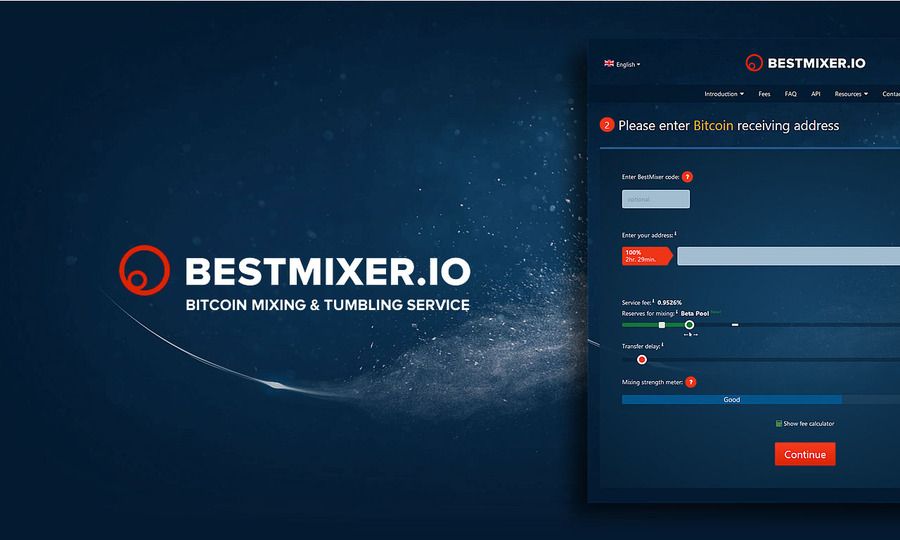 New Peatures of a Truly Anonymous Bitcoin Laundry
BestMixer.io's trusted bitcoin tumbler service brings a litany of new features beginning first and foremost with the introduction of a three-tier pool system that allows users to choose the level of blockchain-analysis resistance they want.
The Alpha, Beta, and Gamma pools all offer the same level of anonymity, but the difference between them is in the origins of the coins funding the pools. The Alpha pool uses a client-to-client scheme wherein funds for the pool are drawn from the clients mixing them. The Beta pool uses a mix of Alpha pool funds, investors' coins and BestMixer.io private reserves to create a massive, liquid pool that is perfect for large exchanges. The cherry on top is, however, the Gamma pool.
The Gamma pool is kept funded by BestMixer.io private reserves and investor coins. All of the funds in the Gamma pool have been thoroughly vetted and are certified clean in origin, meaning that they have no traceable previous ties to any transaction on the blockchain. Because of this, any coins mixed through the Gamma pool are resistant to blockchain analysis such as those on offer to government agencies by Chainalysis.
To create a truly end-to-end anonymous user environment, the BestMixer.io team has created a Tor-friendly version of their website. A Mixing Strength Meter allows clients to gauge the depth of their mix, while a short step-by-step video tutorial on using bitcoin laundry by the BestMixer.io team go the distance in showing exactly why BestMixer.io is the most reliable bitcoin tumbler on the market.
Media Contact Information:
BestMixer.IO
Website: https://bestmixer.io
Tor: https://bestmixer7o57mba.onion/
Email: [email protected]
Bitcointalk thread: https://bitcointalk.org/index.php?topic=3140140.0
---
Please note: This article was submitted as a press release by the third party. Cryptovibes.com does not endorse any decisions. Readers should do their own research before investing funds in any financial asset or attending any presented event or using any promoted services. We are not responsible for any profit/loss your decisions might lead to.
Follow us on 

Facebook

 , 

Twitter

 and 

Telegram