While various FUD and HYPE campaigns are responsible for wrongly valued capital in the cryptocurrency space, one way can prove the real value asset is delivering – the number of real operations within blockchains. It show which projects are actually being used by people and it also reflects reality.
EOS today hit amazingly huge number of operations in the last 24 hours. 42,536,251 operations were performed within EOS blockchain in this period of time which is 5 TIMES MORE than the previous record of 7,800,000 operations in the same period of time.
It determines that EOS is currently the worlds most used blockchain and it overtakes second place (WAX) by more than 8 TIMES. Moreover, it outperforms all other top 10 tracked projects putting together and even more.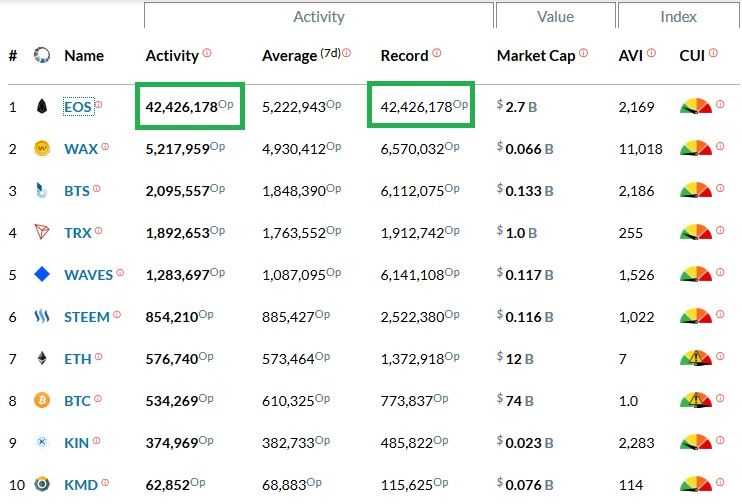 Real value or a bug?
There is no announcement about something going wrong neither about any unussual activities regarding EOS blockchain. However, question may arise if it might be related to a some kind of new products EOS mentioned recently or it is just a boom in usage of EOS blockchain.