While cryptomarkets fight the bears Bitcoin Cash (BCH) data gives some interesting numbers which might be a result of the both BCH hard fork and hash war going on between Bitcoin Cash SV and Bitcoin Cash ABC supporters. However, we will not discuss the BCH hard fork details neither about the 'hash war' stuff, let the men fight their "battle".
Retailers might already be gone
What's interesting that currently Bitcoin Cash (BCH) and Bitcoin (BTC) has a similar average transaction value of $26 397 (BCH) and $30 358 (BTC) while BTC performed 274 192 and BCH performed 4 796 transactions in the last 24 hours which is 57 times less. Furthermore, there were only 7 536 active Bitcoin Cash addresses in the last 24 hours. All these facts suggest that retailers might already be gone from Bitcoin Cash 'camp' leaving whales to play the game.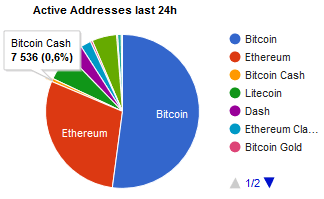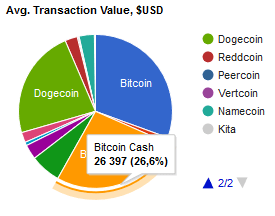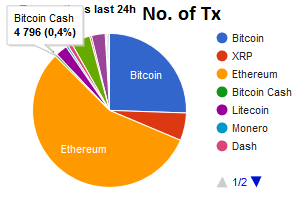 Bitcoin.org co-owner tried to warn
We are not trying to negatively impact Bitcoin Cash investors but we believe these numbers might be interesting to follow for a while as 'hash war' become more like a theatre rather than business and co-owner of bitcoin.org knew what might happen and tried to warn the community.
While all this Bitcoin Cash act of desperation is on the move there is no other scenario than wait and see what tomorrow brings us.