Cryptocontrol, a leading crypto news aggregator, has announced the launch of their upcoming trading terminal. The news aggregator known for its heatmap that shows a dynamic landscape of crypto news using AI, is coming up with its latest tool- a Terminal for traders, much like Bloomberg's trading terminal.
The trading terminal is a tool for traders to manage and monitor their crypto assets and trade with ease on multiple exchanges. It will provide critical trading information, charts, prices, etc in real-time. It is expected to launch in the month of December, this year.
Steven Enamakel, Cryptocontrol's founder, when asked about the idea behind the trading terminal, responded
"We all know how hard it is to trade at exchanges today. Keeping track of your trade history on different exchanges is a tough task. We've been working on this for a really long time & are super excited about this. The pre-launch response has been awesome & we already have pre-launch orders."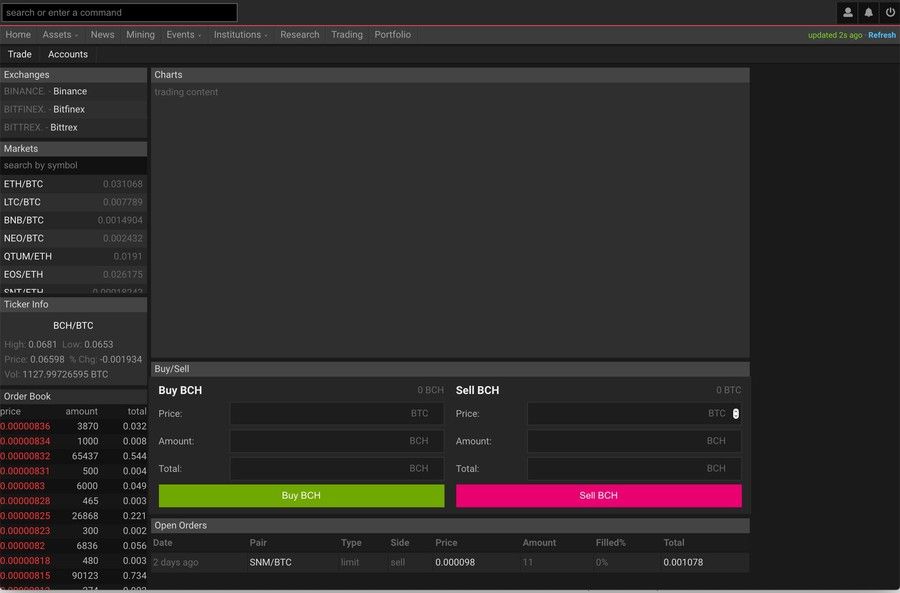 What are they building?
Trading platform integrated with 30+ major exchanges. (Binance, Bitfinex, GDAX…)
Trading performance and trade history tracking across all your exchanges in your portfolio.
Overall sentiment tracking of an ICO, currency across twitter/reddit/telegram/websites.
Exclusive arbitrage software to take advantage of a price difference between exchanges.
Info about Crypto indexes, futures, options and other financial instruments
More than 100 trading data points
The trading terminal is a subscription-based service, priced at $99/month. However, early adopters can get it at $25 for 2 years, if you book it pre-launch, that is December 1st, 2018. To know more about the trading terminal, go to https://cryptocontrol.io/en/terminal.
---
Please note: This article was submitted as a press release by the third party. Cryptovibes.com does not endorse any decisions. Readers should do their own research before investing funds in any financial asset or attending any presented event. We are not responsible for any profit/loss your decisions might lead to.