Indian police have arrested a person for running first bitcoin ATM kiosk in Bengaluru in South India. Harish BV, who is also a co-founder of Unocoin Technologies, was arrested following the investigations that there were no approvals from necessary authorities to set up the kiosk. There has been a complete ban on cryptocurrencies in the subcontinent and the launch of ATM a week ago raised eyebrows.
Seizure
Police from central Crime branch have seized a number of electronic equipment like two laptops, a teller machine, five seals of Unocoin Company, five debit cards, three credit cards, a passport, Rs.1.8 million and a digital coin device. The additional chief metropolitan magistrate court, where Harish was produced, has acceded to police custody for seven days. The investigators see more arrests to happen in the case.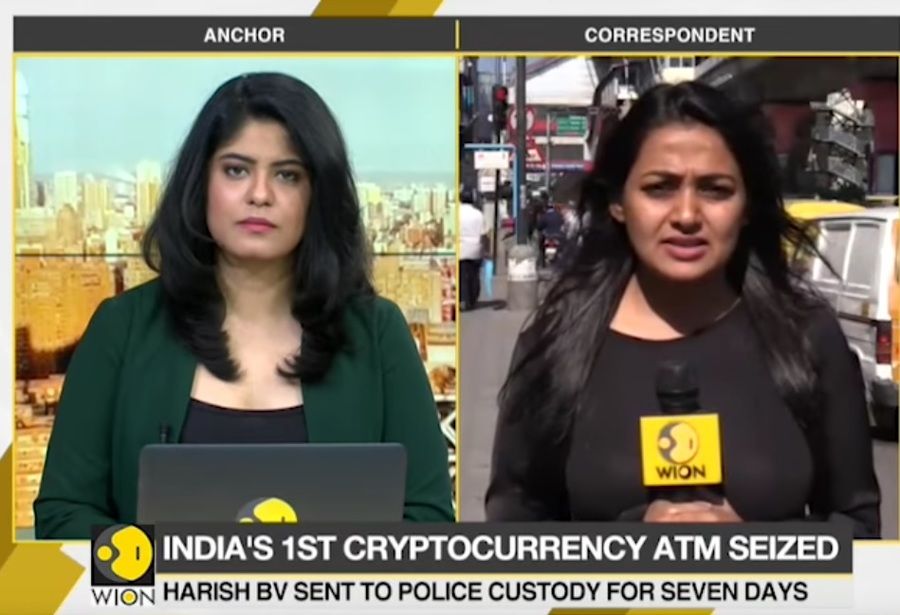 Police officials said that the kiosk was a platform meant for bitcoin for both buying and selling. The investigators have advised the public not to get carried away with the hype or prospect of making big profits by investing their money into digital currencies. While presenting the budget, Finance Minister Arun Jaitley indicated that the government was not considering the emerging asset class as a legal tender. In April, the Reserve Bank of India has advised commercial banks to stop extending support to anything associated with cryptos.
Defending Action
Despite this, Sathvik Viswanath, co-founder of Unocoin, has not only defended his firm's business model but also believes that it was well within the legal purview. He pointed out that there was a lot of negative press coverage following the ban in February. He interpreted the finance minister's statement and said that Jaitley has never said that it was illegal tender though virtual assets were not considered as legal tender.
Sathvik said that the difference is that investors have to bear the risk of investment when there was no regulation for the sector. Another point he made out was that the ATM in question was not operational since it is under final testing mode only. He also pointed out the number of fake videos is doing the rounds for creating panic and that the company is trying to pull down such videos.
Image via WION Youtube