After witnessing a major sell-off in the previous week, bitcoin has attracted investors' attention strongly. The most valuable digital coin price had gained 8.25 percent to about $6,950 just when everyone was expecting the virtual asset to drop down the psychological level of $6,000. Following the reversal of the trend, nine out of top ten cryptocurrencies price have advanced in the Asian market.
Drop-In Tether Price
The only digital coin price, i.e., Tether, is trading down more than four percent. The key factor is that the tether price is linked with the American currency price. Any sell-off in the virtual asset will boost the price of bitcoin. This was quite evident this morning when the virtual asset price jumped from about $6,220 to nearly $7,000. Traders sell tether only to acquire bitcoin or any other crypto coins leading Bitcoin to breakout.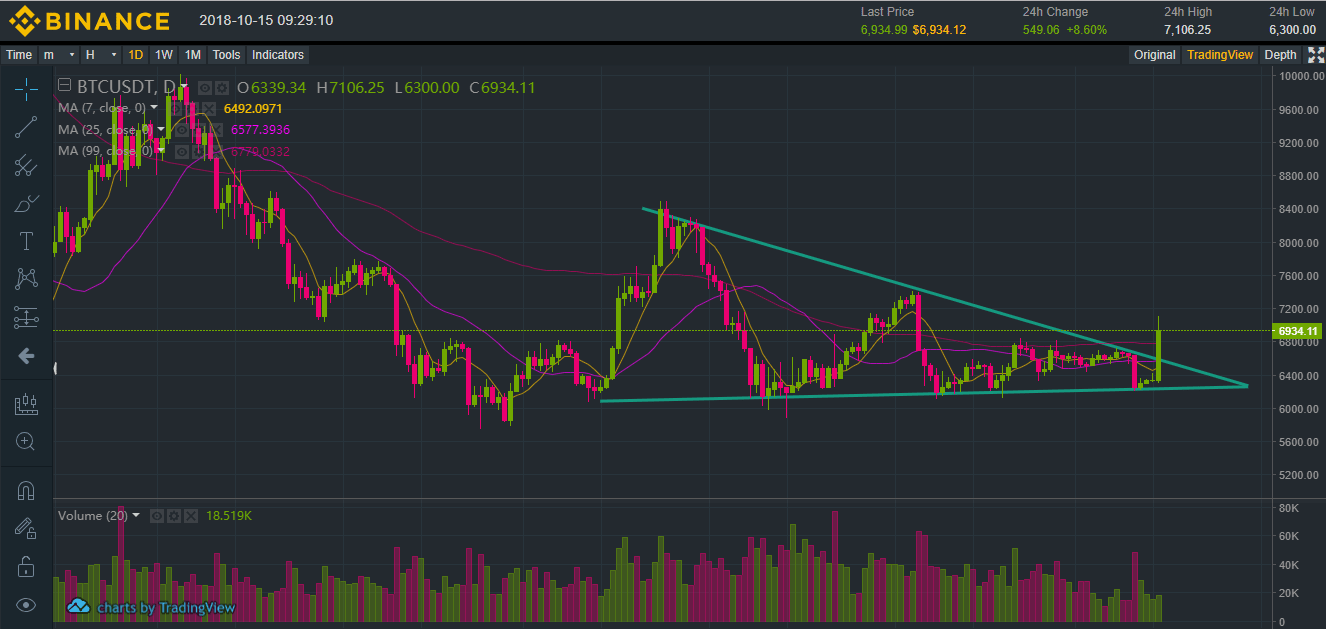 The latest development suggested that traders are moving their money from tether to bitcoin and other digital coins. The increase in the most valuable virtual asset price suggested that it has nearly wiped out the losses that the leading coin suffered late last week. Following this, the price has come to nearly the same level that existed during the middle of September.
Domino Effect
Any significant changes in the leading cryptocurrency prices are linked with bots trading that ignites a buy or sells order to be picked up by others. This used to cause a domino effect on the digital coin price or those buying or selling a major chunk either below or above the market rate. Due to which, the price of bitcoin increases suddenly in the sale direction making exchange operators panic.
Though the prices of cryptocurrency reversed its last week trend, the sector has been going through tough challenges in the current year following the peak in December last year. That is mainly because of regulators trying to tighten their noose around the emerging asset class. The current year has already witnessed more than 50 percent loss in most cryptocurrencies. The weak sentiments drove exchanges to cut costs that included laying off of its staff.