The world of the decentralized economy has no change than what we are living for so long. Yes, as soon as cryptocurrency or bitcoin emerged in early 2008, people just seemed bent on jumping over digital currency bandwagon. As such, we see the emergence of cryptocurrency exchanges, cryptocurrency wallets, crypto News media, mining pools, Bitcoin ATMs and much more.
In this regard, Bitcoin or cryptocurrency ATMs are gearing up across all countries throughout the world. Seeing Africa as the major hub for cryptocurrency market, there are significant growth and awareness of Bitcoin and Bitcoin ATMs.
What is Bitcoin ATM?
In a core of cryptocurrency market, Bitcoin ATMs are the internet-connected kiosk, enabling people buying virtual currency (bitcoin) via hard cash. However, few machines also enable selling of Bitcoins but a quite difficult find. Bitcoin ATMs consists of QR code scanner, a cash dispensary, and a computer that manages transactions. Above all, it also consists "transaction fees" which can vary from one provider to another.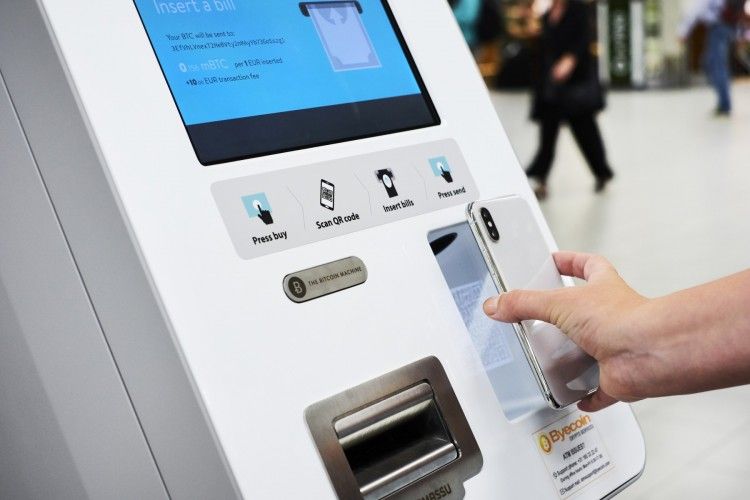 Nevertheless, the limit of the transaction is another constraint you need to focus while transacting via Bitcoin ATMs. Few ATMs never let you cross a certain limit, and this is due to local regulations of the country.
The Rise
According to the sources and reports, 2013 was the year when the first Bitcoin ATM was installed in Canada. Since then various firms are striving to catch up the emerging crypto world.
The latest ATM chart by coinatmradar notes that there are 3754 Bitcoin ATMs in total, installed around the world.
Bitcoin ATMs in Africa
When it comes to Africa, there are 4 Bitcoin ATMs in total that supports major cryptocurrencies including Bitcoin, Bitcoin Cash, Ether, Dash, Litecoin, Zcash, Monero, Dogecoin with buying and selling operations. The recent launch of Kenya's first Bitcoin ATM allows buying Bitcoins and Litecoins using dollars and Kenya's local currency, called Kenya shillings. This is said to be the first Bitcoin ATM in whole East Africa whereas, the very first Bitcoin ATM in Africa installed 4 years ago.
Soon after this, there was yet another announcement that says "South Africa's first cryptocurrency ATM will open in Johannesburg". This ATM features multiple cryptocurrencies including Bitcoin, Ethereum, Dash and others. The report states that the ATM will allow users buying and selling of cryptocurrencies within the ATM and exchange cash for cryptocurrencies without a bank account.
However, it is really exciting to see the movement of Bitcoin via ATM beside its severe fluctuations in the crypto market. Furthermore, across 68 countries globally, there seems 3000 Bitcoin ATMs including Zimbabwe and Dibouti, Kenya in Africa.