Cryptocurrencies, with their disruptive capabilities, are not just coming to change the way we see money, but also provide an equal playing field for money making. Whether the craze to join the cryptosphere is for the technology or for the money, these are the trends that will bootstrap cryptocurrencies to mainstream adoption.
At the heart of this journey to crypto mass adoption is exchanges. Today, there are about 200 cryptocurrency exchanges, handling 24hour trading volumes of $2.27B+, and more than 7000 trading pairs.
Putting aside the problems of centralized cryptocurrency exchanges that even work against the very ideology of cryptocurrencies, there are a lot of other problems exchanges must solve. Issues of liquidity on exchanges that prevent real-time swapping of digital currencies, vulnerabilities that lead to exchange hacks, cut-throat trading fees, and a lot more, hinder crypto usage. When it comes to mainstream adoption, the lack of education is one of the most important factors preventing not just individuals, but also institutions, from engaging in crypto trading and investment. This is where niffler.co and it's real-time simulated exchange comes into the picture.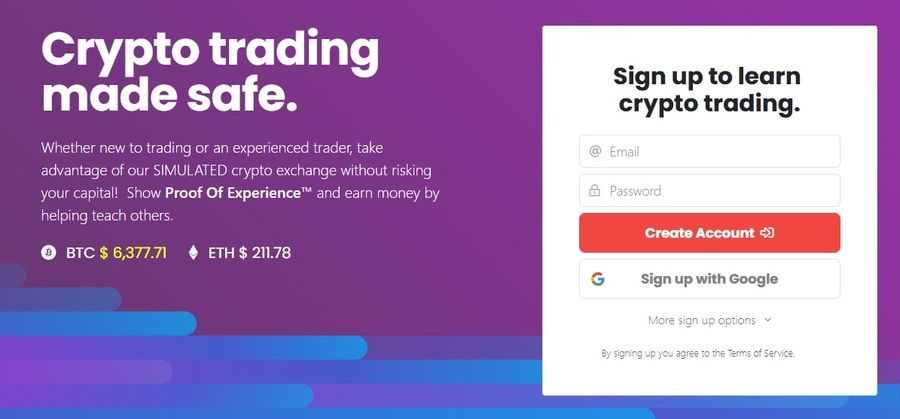 A journey of risk-free reward based gamification and trading education – the roadmap to crypto's mass adoption
For any newbie coming into the cryptocurrency trading ecosystem, the cumbersome learning curve – involving not just crypto addresses and wallets, but also exchange charts and trading tactics, become a stumbling block. For the co-founding team, going through such troubles when they first entered the industry was enough that they didn't want to see other people suffer the same fate so they teamed up, and like that, Niffler.co was born. Niffler aims to serve as an ecosystem and community that does not just take user-friendliness, and ease of exchanging to heart, but also provides a safe and risk-free home for newbie traders to learn the trading ropes and does so by way of gamification and rewards.
Learn, trade, win and repeat
As Founder of the Robinhood Foundation Paul Tudor Jones puts it,
"The secret to being successful from a trading perspective is to have an indefatigable and an undying and unquenchable thirst for information and knowledge."
In a bid to champion mainstream adoption, Niffler.co puts education first and does this using two main approaches.
For Newbies: Niffler.co provides newbies with $100K in play money to undertake simulated trading. This affords newbies risk-free "starting capital" as they begin their crypto trading journey. After a brief automated tour newbies can begin to learn about the different assets or trading pairs on offer (currently there are 10 with plans to add many more) and how the crypto market works, especially in terms of the volatility by watching and even commenting or asking questions from other traders they follow who have shared their trading actions and their corresponding outcomes on their feed.
Newbies who feel more comfortable at this point can now actively start trading and adding holdings to their niffler.co portfolio. Over time and once newbies get good enough by attaining various badges and meeting various thresholds through a process the founders like to call "proof of experience" receive "trader status" and enter the second group:
Skilled Traders: Those experienced traders who have attained "trader status" by way of "proof of experience" have shown they can navigate the crypto trading ecosystem by successfully growing their portfolio wisely and consistently and are now offered an opportunity to earn money by helping share their skills and advice with interested newbies. These traders can do so by sharing their trading actions privately and to (optional) paying only patrons complete with links, images, Trading Views screenshots and even videos.
Experienced traders and in particular crypto influencers are encouraged to monetize their BitTube, YouTube, Reddit, Twitter, Telegram groups and other social media channels audiences and are given a home to do so as the niffler. The founders believe experienced traders on the niffler.co platform will be able to monetize their profiles over time use those as a trading "resume" that further showcases their presence and skills in the industry.
Niffler.co now and moving forward
For the founders of niffler.co, this is just the beginning of a bigger approach to what they have planned for cryptocurrency education and mainstream adoption. The team, through Niffler.co, aims to not only help create new crypto enthusiasts, but also to help educate them on their way to an overall better understanding of all things blockchain and ultimately the attainment of financial freedom through cryptocurrency trading.
Niffler.co soft/beta launched earlier this week with 700+ pre-registered early adopters and aims to have 3000+ users by full launch November 1st. They achieved these remarkable numbers thanks in part to partnerships with larger organizations, clubs, groups and amazing crypto, blockchain entities like BitTube, the fast-growing network of video creators and live streamers, entertaining far-reaching audiences.
From what we've seen and heard today the blockchain, crypto and cryptocurrency trading future looks increasingly bright when it comes to education and mass adoption thanks in part to startups and platforms like niffler.co, BitTube and many others. We encourage our readers. both newbies and experienced traders to take part in helping grow the entire crypto eco-system by registering on niffler.co today.
Watch full interview with Niffler.co founders in a video below:

---
Please note: This article was submitted as a press release by the third party. Cryptovibes.com does not endorse any decisions. However, we strongly support Niffler.co founders for creating an opportunity to learn to trade without risking any personal financial assets.