The mastermind behind the Bitcoin scam, Amit Bhardwaj, is reportedly throwing grand parties in other countries. Investors' summit in Dubai and Macau was also organised by the same person, who even booked yachts for a number of days.
It was also reported that all the expenses incurred were borne by none other than his three firms called Gain Bitcoin, GB Minors and GB 21. Basically, 3 out of the 16 investors who complained against this scammer called Amit Bhardwaj, said that they have been cheated of nearly Rs 15 crores (150 000 000 rupees) which is definitely a huge amount.
The younger brother of Amit Bhardwaj, Vivek Bhardwaj and two other people who were involved in this scam are under arrest of Chandigarh Police for four days, as of now.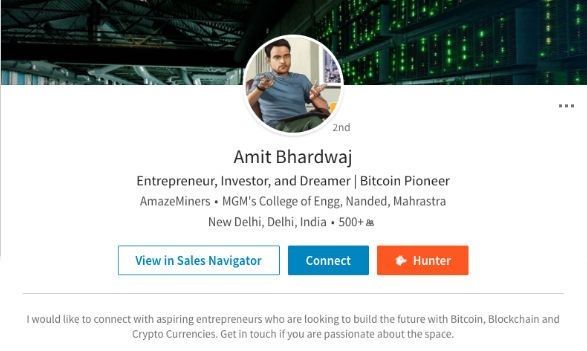 One of the investors also said that he was invited to the summit in Dubai and Macau, along with which other documents and tickets were sent. He started raising his voice against not getting the deserving profit, when Amit and Vivek said that the money would be returned to them. The Summit, however, was huge. People from China, Vietnam, Dubai, Mauritius and other countries were present.
Interrogation by the cyber crime cell is already underway. Amit, Vivek, Pankaj Adhlaka and Hemant Bhope are in real trouble after being brought on production warrants from Tihar Jail and remanding in police custody on 23rd August.
Cyber DSP, Rashmi Yadav Sharma said that the investors reported a purchase of around 180 Bitcoins from Amit Bhardwaj. If that was not enough, the price fluctuation put on by Amit was huge too.
Some of the investors purchased one bitcoin at Rs 40000 while some at Rs 100000. 10% return was promised to them for the next 18 months and some of them started receiving returns as well.
---
---
This is actually a part of the scam since people would develop trust that the money is safe with Amit. Pankaj Adlakha, on the other hand, was a motivational speaker to urged people to invest in Bitcoins for the better.
Sources say that Amit Bhardwaj has agreed to return the principal amount of investment to two investors according to the current price of Bitcoin. Amit and Vivek started their Bitcoin firm in Shalimar Bagh in Delhi, back in 2013.
The Chandigarh Police is handling the case and had filed an FIR against Amit Bhardwaj. The complaint was done by Mohali resident, Amardeep Singh who said that he purchased 50 Bitcoins at 80,000 rupees each, in December 2016. At Sector 17 PS, the FIR was registered.