Vitalik Buterin, co-founder of Ethereum shared his thoughts regarding blockchain, the state of ethereum and more during a private event held in San Francisco last week. Event was hosted by Blockchain at Berkeley student-run organization, Origin and Steve Chen, cofounder of the Modernist social club.
Crypto Congressman, Jason Hsu, was prepared dozens of questions for Vitalik Buterin regarding cryptocurrencies, blockchain and more.  By the way, Jason got this "Crypto congressman" nickname from Vitalik Buterin itself.
 I've got to know Vitalik for over a year and see him as guardian of Ethereum. In fact he gave me the nickname "Crypto Congressman," which now becomes my mandate in Taiwan's Parliament.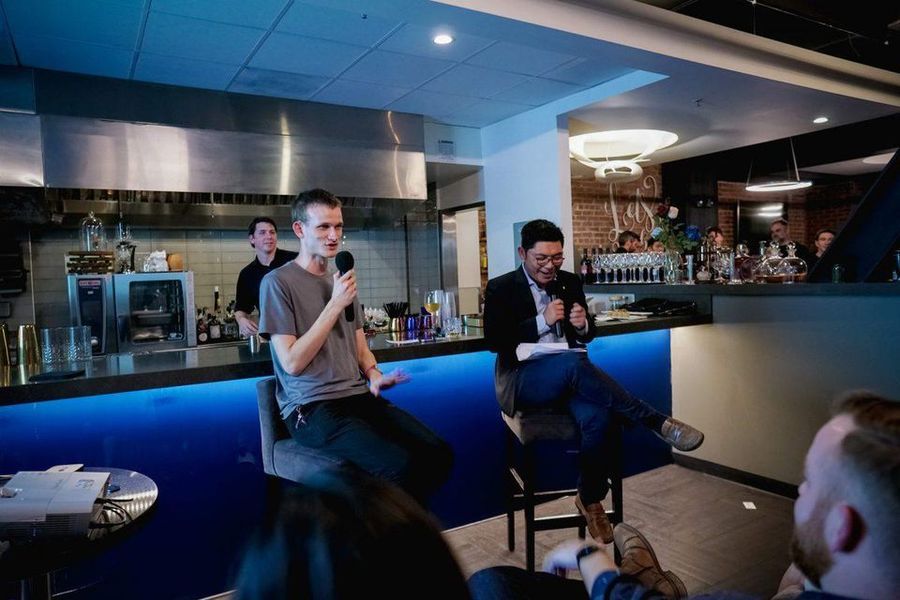 Ending the questions session as a "desert" Jason asked Vitalik about Google trying to hire him.
"There were rumors a few months ago that Google wanted to hire you. I take it you are in town for your job interview," Hsu jokingly asked Buterin.
Vitalik Buterin then answered,
"I hope we all realize that this was a joke. Some random HR person from Google emailed me, most likely because some machine learning algorithm analyzed my GitHub and saw that I had some high score in the international Olympiad. Apparently, I fit the blueprints as a great candidate to hire at an intern salary," Buterin laughed.
---
---
Currently Vitalik spends most of his time working on the proof-of-stake and sharding protocols. This is what the Ethereum research community is focusing on more than anything else at this point.
You can read full article covered by Rachel Wolfson here: Vitalik Buterin On The State Of Ethereum, The Future Of Blockchain And Google Trying To Hire Him
You can follow Rachel Wolfson on Twitter and LinkedIn to stay up to date on the latest cryptocurrency happenings.