During this digital age term 'blockchain' seems to be everywhere you go. Everyday improving blockchain technologies, rising government support, summits, adoptions, blockchain startups are only a few positive sides in term of blockchain which leads us to one fact – blockchain is the future of all – trust, speed, reliability, convenience.
EOS blockchain is currently the most used in the world
According to blocktivity more than 7 800 000 operations were performed inside EOS blockchain in 24 hours and has an average number of 7 000 000 operations in EOS blockchain in last 7 days. This is 48.7% of operations within all blockchains in the world. By the way, EOS blockchain also has a record of 9 441 232 operations in 24 hours.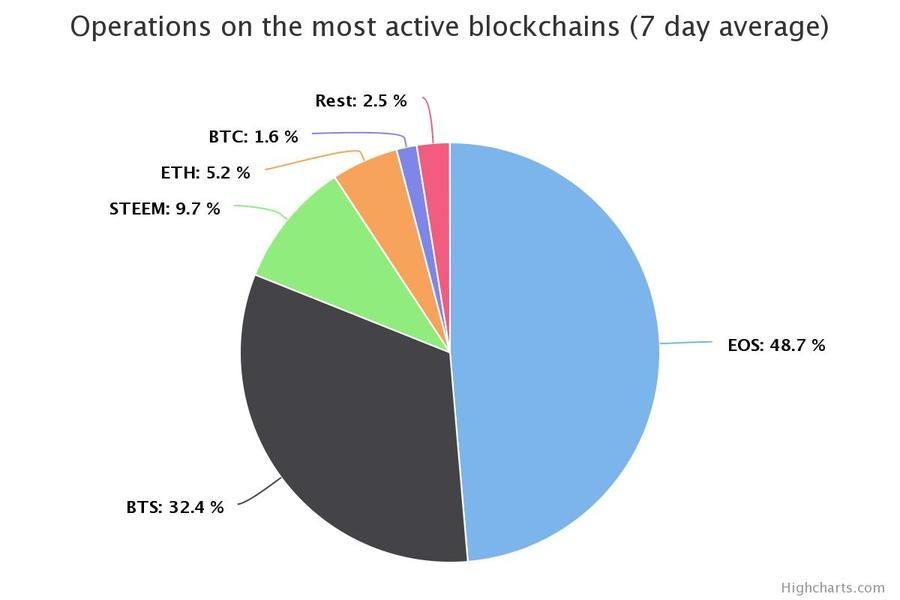 The list of Top 10 most active blockchains in the world
Here's the list of top 10 the currently the most used blockchains. However, we do not see Bitcoin in the Top 3, not even in the Top 5. Bitcoin is currently in a 6th position with 232 341 operations in 24 hours.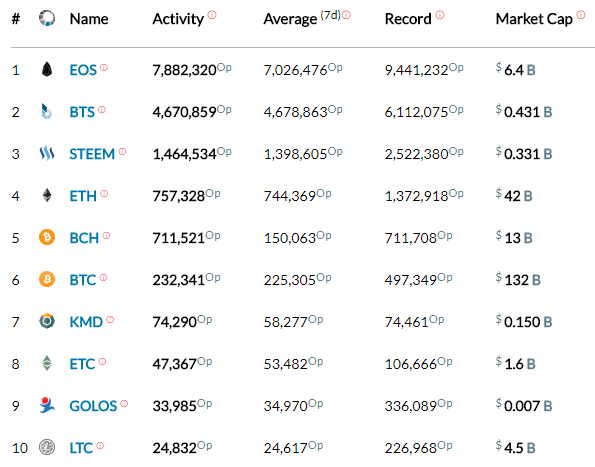 This proves that EOS created extremely attractive, wide and trusted crypto-asset. We should also mention, that BitShares (BTS) is also doing a good job in the second place with over 4 600 000 operations in 24 hours.