SUBAJ is a decentralized global commerce platform that revolutionizes the conventional shopping experience by providing a rewards mechanism that can be utilized across all outlets and retailers.
It provides a platform for all merchants or businesses to create and offer their own cryptocurrency backed by SBJ tokens (SUBAJ's digital currency). This enables customers to seamlessly redeem the tokens of one retailer at another retailer's outlet. The SUBAJ infrastructure in integration with Geo-Drop technology will equip merchants to filter the kind of communication they establish with customers based on their preferences and proximity.
The company's platform also gathers rightful data and analyzes it using artificial intelligence algorithms to generate qualitative insights for successfully targeting users with distinct interests, demographics, and locations. An application of social gamification across the SUBAJ platform provides SUBAJ bonanza, hot offers, GeoDrops, gaming offers & the SUBAJ lottery.
The feature that sets apart the SBP (SUBAJ Blockchain Platform) is that all branded business tokens can be traded for SBJ, which can also be exchanged for fiat currency. As rewards and incentive points can be exchanged for fiat currency, SUBAJ presents itself as a significant breakaway from the unreliable and obsolete loyalty ecosystem.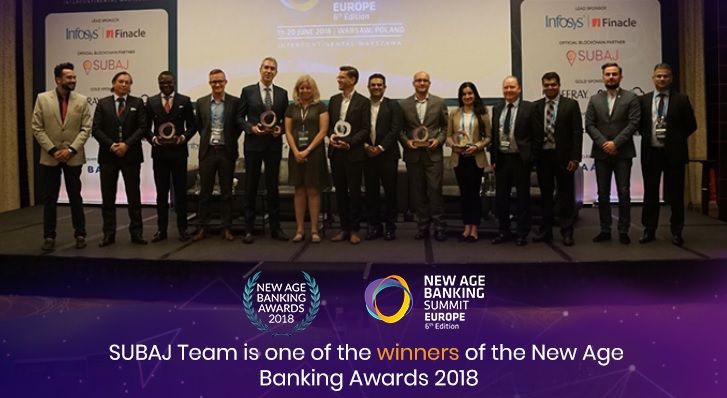 The SBJ cryptocurrency will be launched atop the main Ethereum network, where each merchant can deploy their respective token which can be exchanged with other merchant tokens on the SUBAJ exchange using SBJ tokens. Merchants and businesses can distribute tokens based on factors of location, demographics and spending preferences and these tokens can be of six kinds. These token categories include gift tokens, voucher tokens, travel tokens, prepaid tokens, loyalty tokens and hot offer tokens.
By creating a fixed supply of SBJ tokens capped at 5 billion, tokens will be allocated towards the SUBAJ foundation, advisors/partners, customers & merchants, other than the 50% that will be sold to the public through their token sale. The presale period begins on 18th June and will go on till 18th July, during which at least 20% out of the 50% allocated for the public will be sold off. In this period, investors purchasing more than a million SBJ tokens get a 30% bonus, 600,000 tokens fetch a 20% bonus, and 300,000 tokens would get an investor a 10% bonus.
The soft cap or the minimum fund requirement for the SUBAJ project to take off is fixed at five million USD. Whereas, the hard cap for this project is set at seventy million USD after which the token sale would come to an end. In case the hard cap requirement is not fulfilled, unsold tokens will be redistributed. 50% of these tokens will be distributed evenly among participants of the presale and tokens sale via the SUBAJ app to increase usage. The remaining 50% of the tokens would be allocated among SUBAJ AG for the expansion of the SBJ platform.
VIDEO:

To know more about how SUBAJ token can be purchased, visit their website or read the white paper here.
Media Contact:
Name: Adebayo Surakatu
Email: info@subaj.com
Website: https://www.subaj.com/
Telegram: https://t.me/subajofficial
---
Please note: This article was submited as a press release by third party. Cryptovibes.com does not endorse any descisions. Readers should do their own research before investing funds in any financial asset or attending any presented event. We are not responsible for any profit / loss your descisions might lead to.