Start of the 2018 was unforgiveable for cryptocurrencies and blockchain technology with various limitations and restrictions. One of most known impact occured when online social media and social networking service company "Facebook" banned all cryptocurrency related ads in January.
"Ads must not promote financial products and services that are fequently associated with misleading or deceptive promotional practices, such as binary options,
initial coin offerings, or cryptocurrency."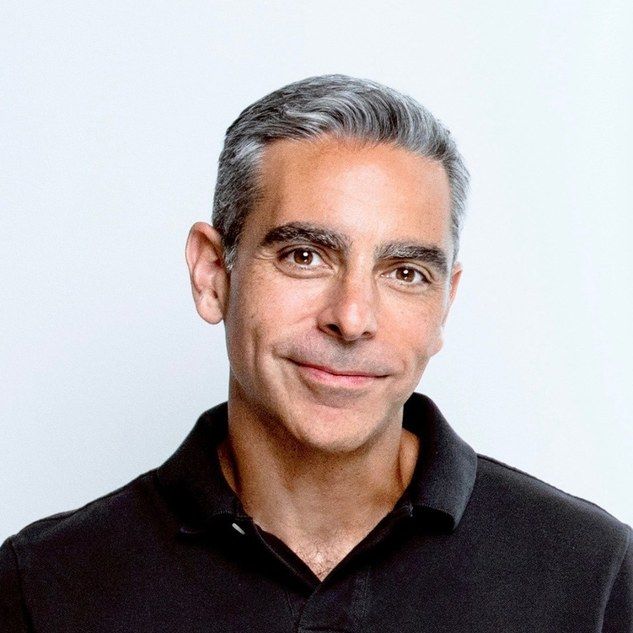 Although according "Facebook" this action was executed to reduce fraudulent information spread about fake ICOs and scamms. Still this wasn't the prohibition of Blockchain itself, but for cryptocurrencies followed by it did discouraged the popularity of blockchain, because they are related to each other. Social media website might looked like not allowing anything through what might possibly have any relations with cryptocurrencies.
Few months later on May 8th 2018, David Marcus – the head of Facebook Messenger unit published a message in Facebook about "new challange":
"After nearly four unbelievably rewarding years leading Messenger, I have decided it was time for me to take on a new challenge. I'm setting up a small group to explore how to best leverage Blockchain across Facebook, starting from scratch."



Leaving spot at "Facebook Messenger" He will be trying to encourage the Blockchain and find possible use of it.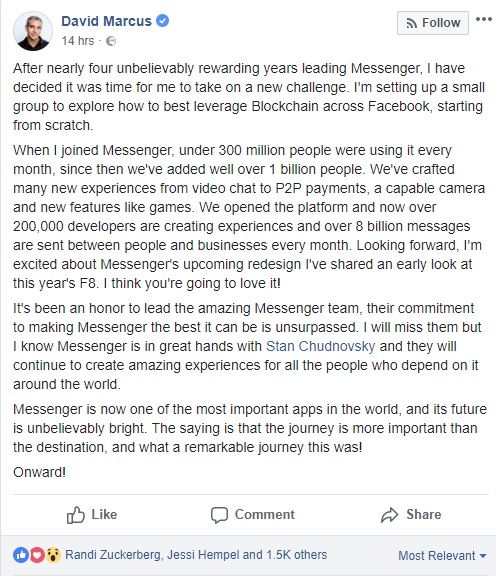 It is surely great news because Facebook is well known around the globe and they help spread the word about Blockchain.