Notice
: Trying to get property 'child' of non-object in
/var/www/html/cryptovibes.com/wp-content/themes/jnews/class/ContentTag.php
on line
45
Cryptocurrency exchange Midex initiated anonymous research and results revealed that major number of people are confident enough to accept salary in cryptocurrency.
Midex – young international cryptocurrency exchange offering banking technology with combination of blockchain, followed by flexible account deposits in more than 10 ways and over 100 currency pairs.
They initiated a social crytocurrency related experiment and made an agreement with directors of various companies in different countries. The thing was to inform employees about possibility to get paid in cryptocurrency from now on.
"It was quite interesting to see how ordinary office workers will react to this if they will be proposed to draw a salary or some part in cryptocurrency."
Tolerance reached 36% in favor of crypto
50 people from 5 international organisations which are specified in different niches and are not related with cryptocurrency were chosen. Employees were filmed without them knowing it in order to see real expressions.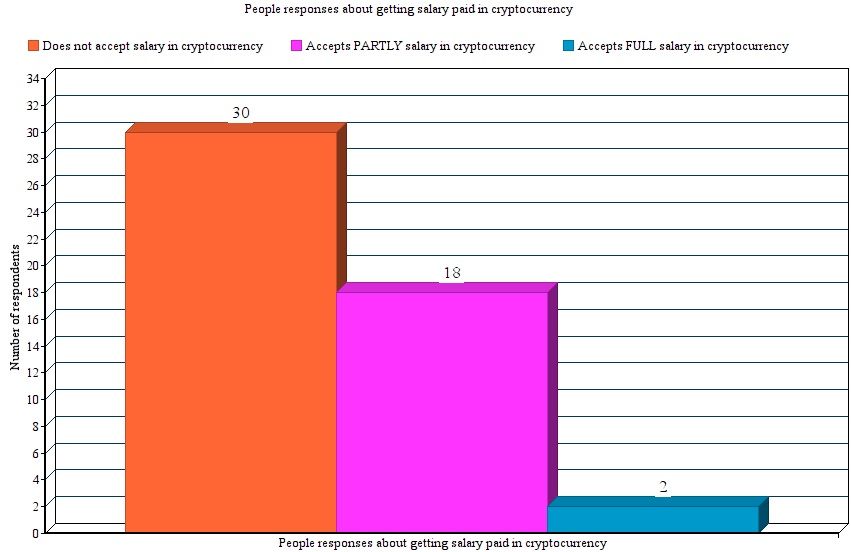 All participants surely were surprised. Some expressed themselves being worried about the legality of the offering, some were against cryptocurrencies telling that it is a bubble that's going to burst.
Here's the VIDEO of social experiment:
Surprisingly from all individuals, 36% were positive to have part of their salary paid in cryptocurrency, even 2 employees wanted their FULL salary in virtual form.
Cryptocurrency and blockchain technology are not going anywhere, only forward. Make sure You won't be left behind.
P.s. Let us remind you that Midex ICO started on February 15, 2018 and ends April 15, 2018. You can get your tokens HERE