Growing bitcoin dominance is clearly visible
Mood swings in the cryptocurrency world are overwhelming. Flow of information around the whole world about crypto at the moment is on a high scale – in some places it has huge support while elsewhere is punished.
Bitcoin price is going through 'roller coaster', but according to Coinmarketcap Bitcoin dominance over other coins is crawling slowly up.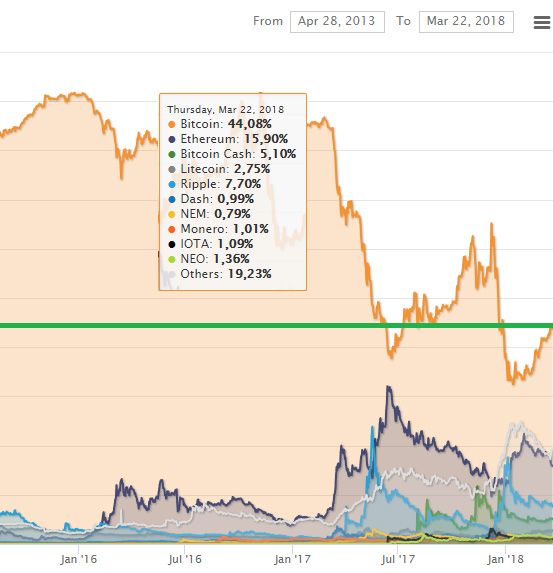 March is booming with blockchain and cryptocurrency related events
Teams, organizers and developers are showing huge positiveness for blockchain technology indeed – there's stable increase in new projects and cryptocurrencies and there's huge amount of upcoming cryptocurrency and blockchain related events wordwide. There're over 400 events upcoming in March only. Of course size of event varies from web reworks, upgrades or releases, to meetings and huge conferences.



Surprisingly, so much of future activity planned just in only 10 days. These numbers shows that people are working further with cryptocurrency without any doubts, despite negativity in social media, FUD, regulations and etc.
Let's wait for a new green wave together – SUBSCRIBE us!