Notice
: Trying to get property 'child' of non-object in
/var/www/html/cryptovibes.com/wp-content/themes/jnews/class/ContentTag.php
on line
45
Peer-to-peer weather data exchange
The atmosphere is naturally chaotic and there is an incomplete understanding of the processes involved, this means that as the range of the atmosphere increases, weather forecasts become less accurate. Weather forecasts are made by a collection of data about the current atmospheric condition and understanding the current conditions to determine the evolvement of the atmosphere in the future. WeatherBlock, however, is creating a solution to the weather economy pinned down by inaccurate and inconsistent data.
WeatherBlock is a decentralized ecosystem for peer-to-peer weather data exchange and it is building a system of data based on macro atmospheric circulation using the next-generation blockchain platform. Lots of industries rely on accurate weather information which is extremely important to their functionality and cannot rely on the resolution of the public meteorological data source which uses the average macro temperature data of the region. For industries like transportation, commercial drone operation, infrastructure and agriculture a demand for higher resolution data is constant.
WeatherBlock focuses on transforming weather forecasting from the surface observations made of atmospheric pressure, wind direction, temperature, precipitation, speed, humidity which are routinely collected from automatic weather buoys or trained observers. Data collected during these observations undergoes an assimilation process during which the data is used in conjunction with a numerical model made to produce the meteorological analysis.
WeatherBlock whose White paper was published in January will be having its presale ICO this month. WeatherBlock is co-founder by Daniel Han who is also the Managing Director and Kevin Zhang who is the team's Chief Technologist, in total WeatherBlock's team is made up of eleven highly trained and experienced specialist accessible on Linkedin.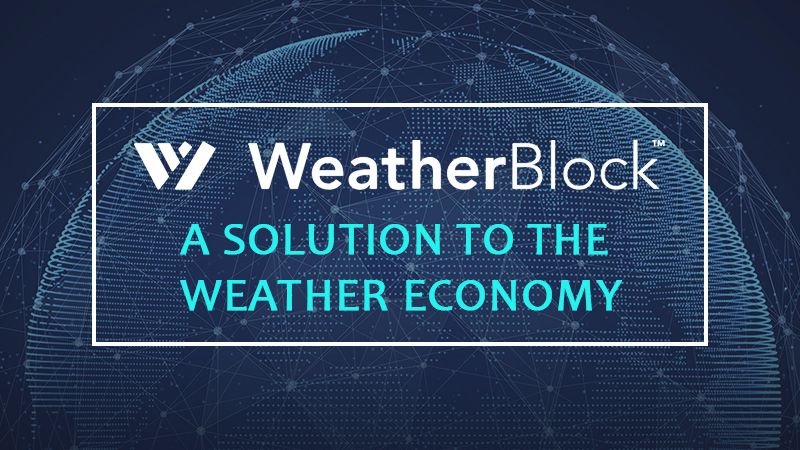 The WeatherBlock ecosystem rests on four main pillars
IoT sensors;
Blockchain;
Marketplace;
Cryptocurrency.
They aim to combine advance IoT weather stations with blockchain protocol and the use of a unified community delegated consensus methods. They aim to serve existing and future users with their soon-to-launch Weather Block WXB token as the cryptocurrency for encrypted transactions of the weather economy.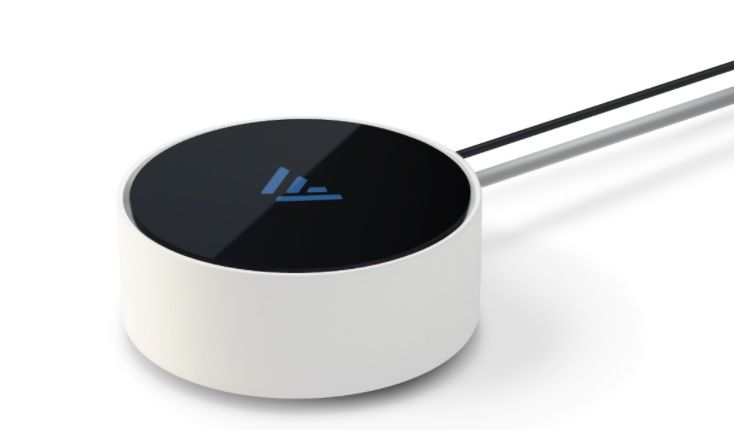 It will provide a complete set of solutions from hardware, software and data analytics through their product technology partner.
WeatherBlock is aiming to provide unique, competent and complete solutions through software, hardware and data analysis in collaboration with their partners BloomSky. BloomSky who launched the smart weather camera network in 2014 through crowdfunding, is the first of its kind to provide a community-based smart weather camera station with a collection of real-time images, precise weather data and time-lapse. BloomSky has a patent of a control algorithm cloud detention and recognition method.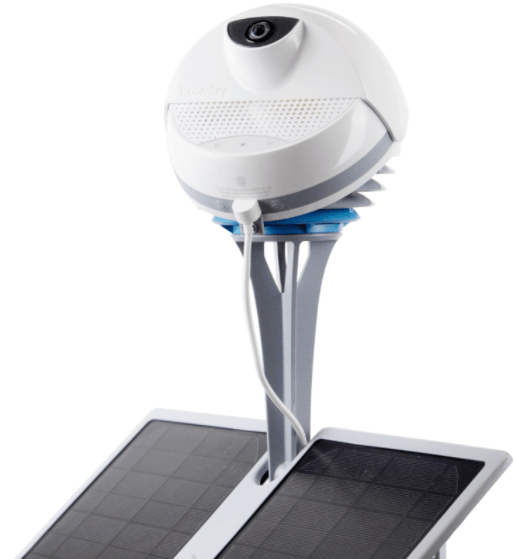 Blockchain technology will be providing the project with the ability to strengthen data integrity and an economic incentive mechanism through tokens. Thereby encouraging users to participate in the collection, verification and exchange of small data. Blockchain technology will enable a transparent system where data contributors can get control over their data while simultaneously providing sensitive, quality and ethically stored weather data.
Daniel Han, WeatherBlock's Co-founder says,
" the reality is that if you own a personal weather station today you're already mining valuable data…..We are simply bolstering the integrity of data and shifting the benefits to the 'miners' in a shared economy model."
WeatherBlock is planning on creating a transparent, secure and efficient marketplace for weather data. This would be done with the help of the community through the distribution of sensors thereby empowering individuals to be climatologist through a collection of small data.
WeatherBlock will begin its token sale in March while its ICO presale begins this month. This project that turns mere individuals to meteorologists is one the crypto society is looking forward to. You can read its white paper here.
---
Disclaimer. This article was submited as a press release by third party. Cryptovibes.com does not endorse any descisions. Readers should do their own research before investing funds in any company.