STABLE RELEASE is LIVE, catch your Fish HERE
---
Fishbank is a blockchain driven game developed by a team of enthusiasts calling themselves 'Chatrobotic'. They managed to implement crypto tokens in to the game.
Chatrobotic team came in with solution for one main problem of massive multiplayer online games – save the value of gaming account after in-game money investment. This game makes sure your game investment is always safe as you can trade or sell Fish (Tokens) any time autonomously. Blockchain-driven game 'Fishbank' will stop all losing values in assets of game. The core of game logic and economy is to built an immutable smart contracts, that can't be changed in time. Whole concept of this will bring entirely new level of decentralized gaming expierence yet adding real values to player's achieved goals.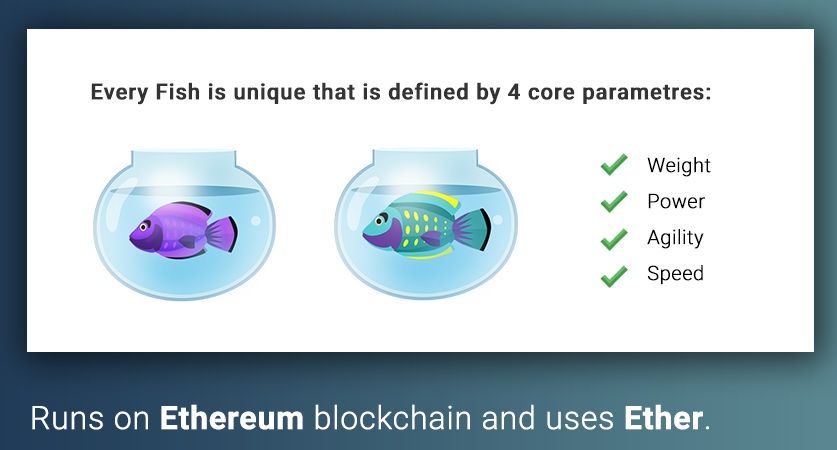 Gameplay scenario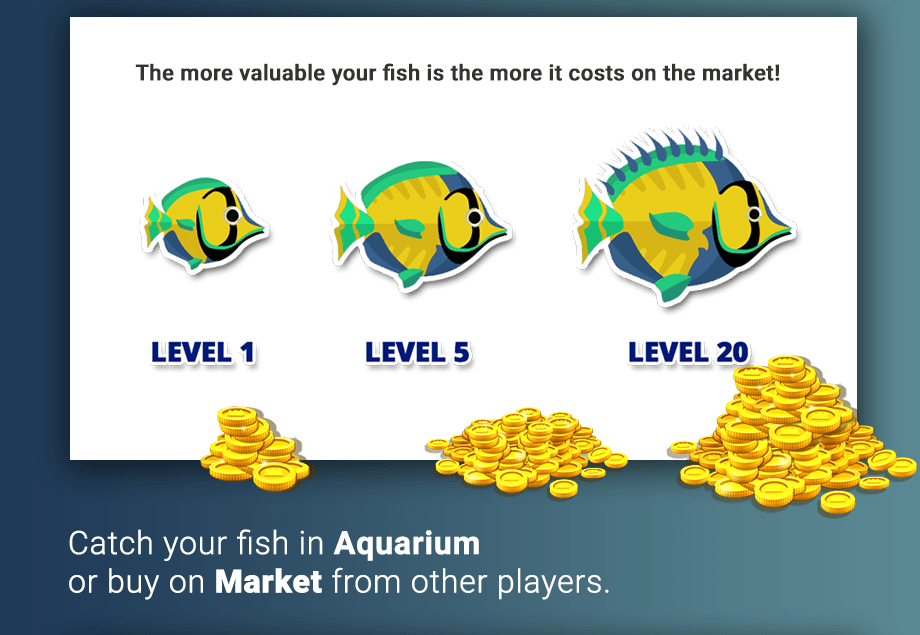 Game 'Fishbank' is based on a player-versus-player and peer-to-peer base and smart contracts (on Ethereum blockchain). Game set is in deep blue ocean. Player owns ERC-721 token, wich is a fish in the game which has it's own unique appearance, name, characteristics. Core of the fish is weight. It gives power to influence other fishes arround. The more weight it has, the more chances you have to win a fight against another fish and have a bite of it. Every fish can be aquired by buying
tokens
, or traded between players in 'Fish market', or caught in the aquarium. All the data will be available on Ethereum blockchain.
Requirements
To play the game users must have:
1. FireFox or Chrome installed with MetaMask add-on.
2. Some Ether in your digital wallet.
3. Stable Internet connection.
Where to start?
---
STABLE RELEASE is LIVE, catch your Fish HERE
---
Whitepaper · Telegram Group · Telegram News · Discord · Twitter · Facebook
Alpha Launch – Q1 2018