IOTA/EUR pair now live on Bitfinex
IOTA just received new booster in it's backpack, and got filled up with another fresh content. The Bitfinex, one of the biggest cryptocurrency exchanges providing advanced services, now letting us to top up our IOTA funds in Bitfinex account directly with Euros. This means you don't have to buy BTC neither ETH to to buy IOTA, wich causes fee losses going through third party services as IOTA/EUR pair is now live on Bitfinex.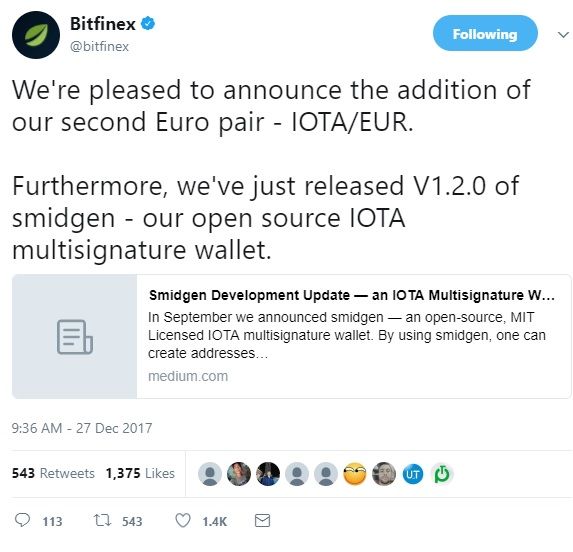 This implements IOTA's one main ideas of being fees free further more. After this new add-on IOTA price might stabilize as now we have 'sale' on market. Cryptocurrencies are slowly crawling and get more advanced every day to be more understandable for new users, with bigger assortment of applications and functions for a daily uses.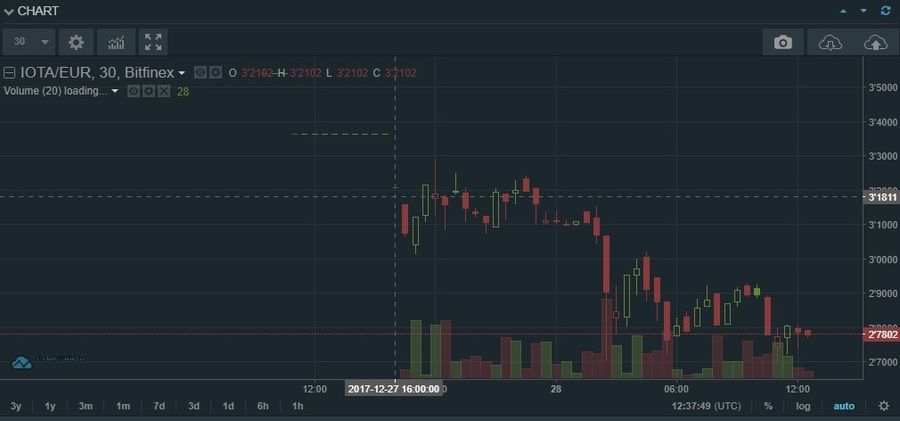 What's so special about IOTA?
IOTA keeps punching it's way through altcoins wall of fame being unique from others with it's own backbone called 'Tangle'. This radical architecture does not have any blocks, no chains and no miners, that's the main key, why it is so different from other crypto currencies. If you are interested what is 'Tangle', just check this video:




Today IOTA is 7th in a row with $9 463 161 006 market cap according to coinmarketcap.com and is near hitting 6th place where now is Cardano with $9 856 149 938 market cap.