Recently Mr. John McAfee (famous programmer, successful businessman and cryptocurrency ace) announced he is starting to talk about undervalued altcoins from his perspective. It means John presents one different coin everyday and gives his arguments why this coin must be treated with respect.

Authority leads to big pumps (analysis with charts)
As it might be forseen, John's announcements and represented coins soars everytime he steps in and places his choice and huge audience is waiting for it everyday (John has over 500 000 followers on his twitter account).



Now we will give you 6 COINS OF THE DAY (all coins he announced till today) and how markets reacted to every of John's post.

#1 ELECTRONEUM (ETN)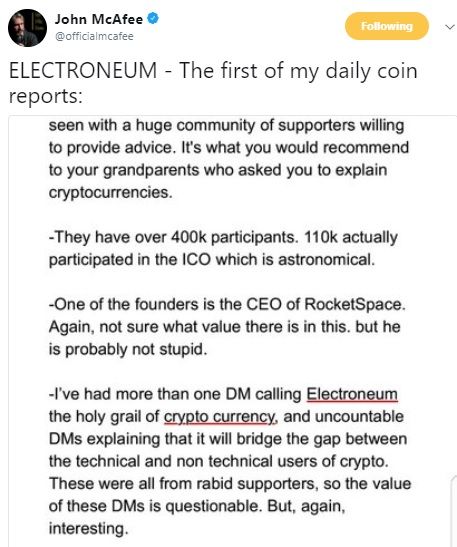 REACTION: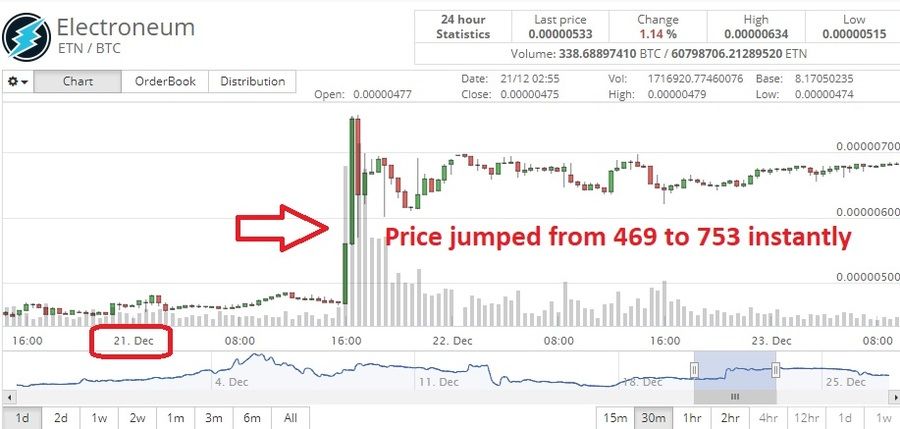 #2 BURST (BURST)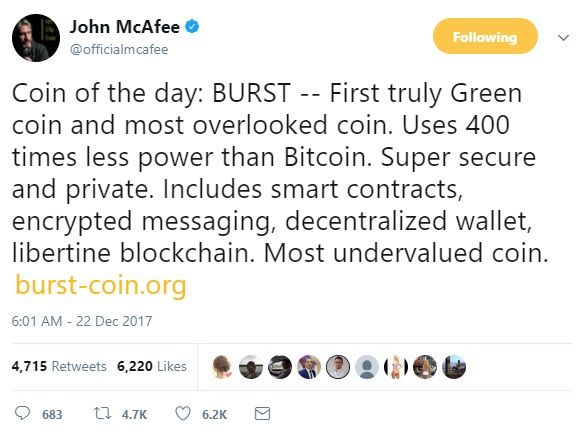 REACTION: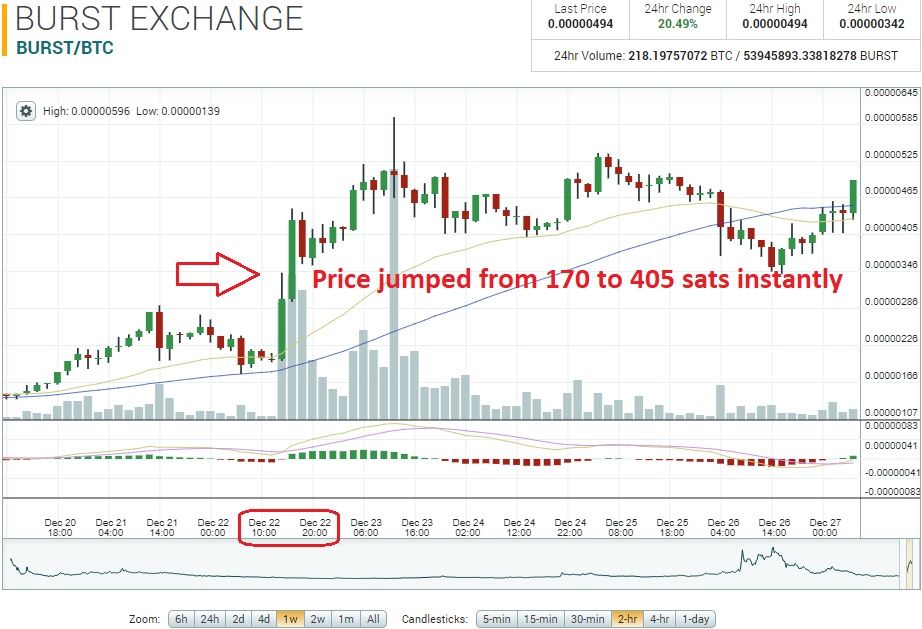 #3 DIGIBYTE (DGB)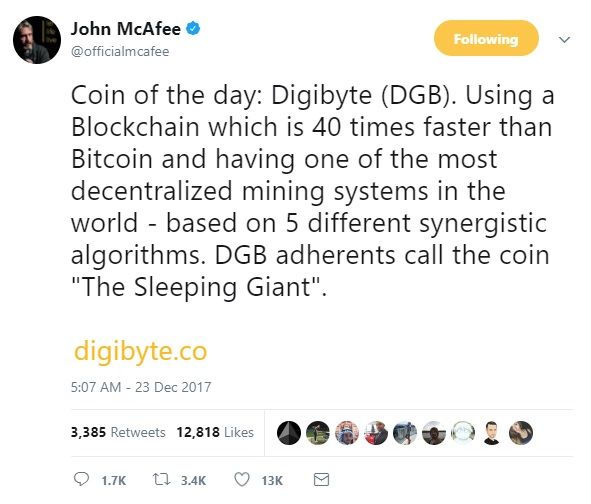 REACTION: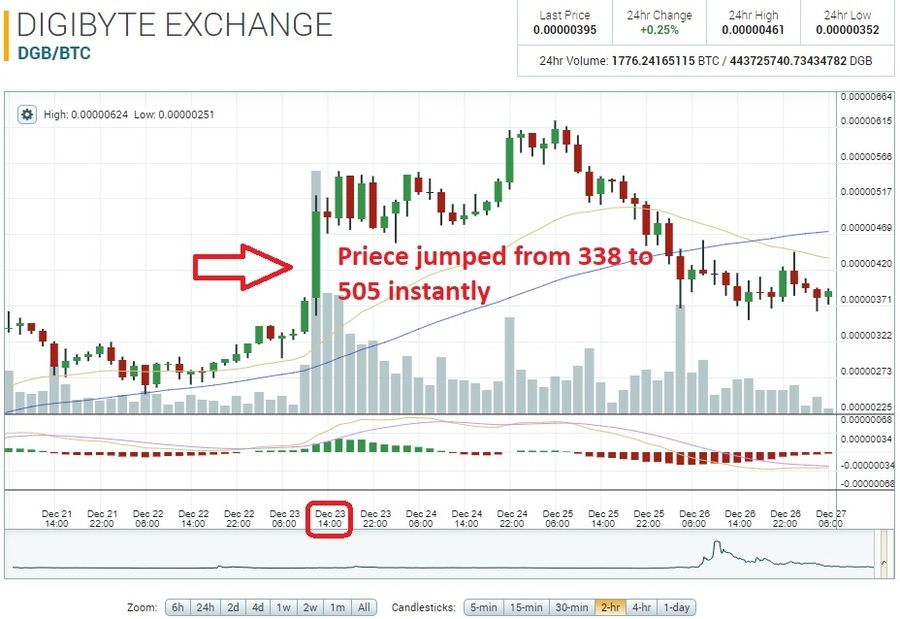 #4 REDDCOIN (RDD)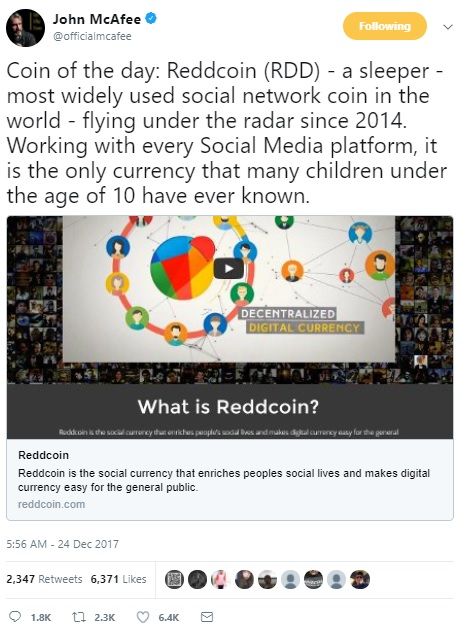 REACTION:

#5 HUMANIQ (HMQ)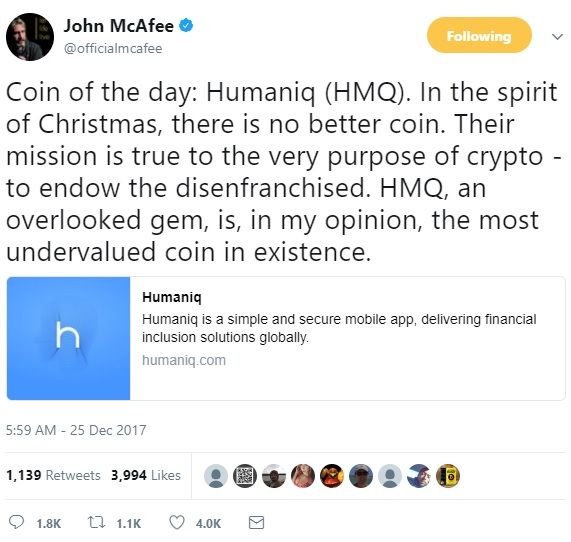 REACTION: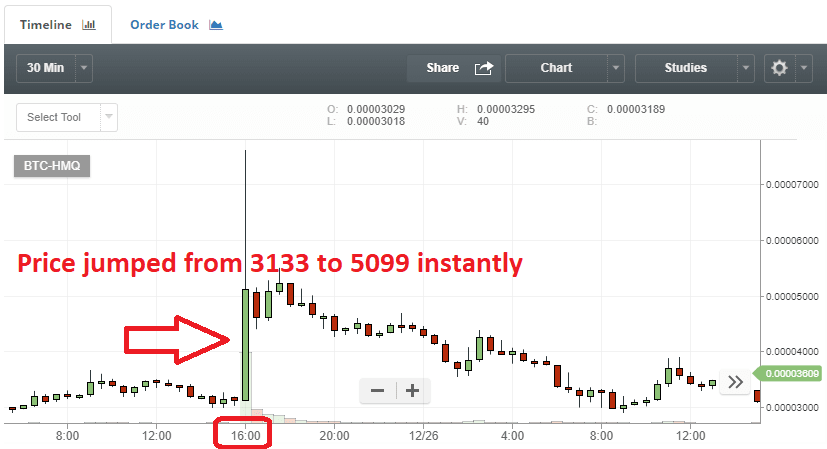 #6 TRON (TRX)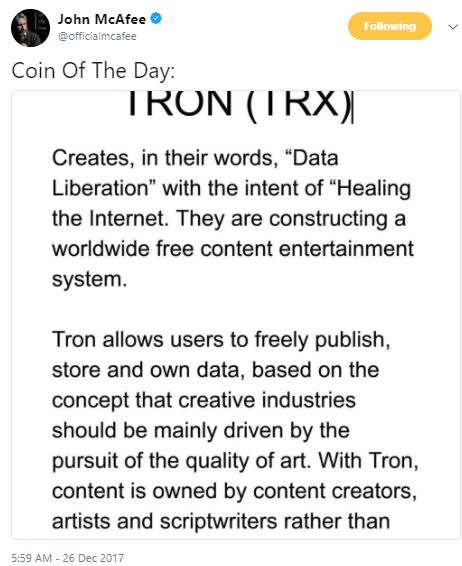 REACTION: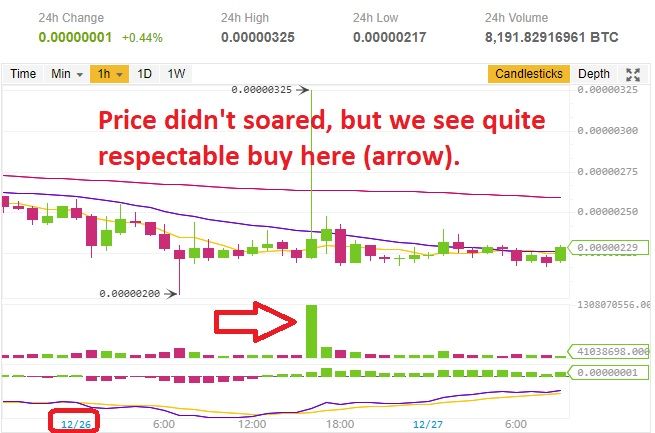 Conclusion
John McAfee has a huge authority in cryptocurrency world and investors trusts him. Despite huge pump spikes all along there's dumps after, but price after dump is still ~30% higher that was before John announcements hits the market.



However, DO NOT invest more than you are confident to lose. Also, we are not asking you to follow Mr. John McAfee offers, but we are more that sure, that John makes a great impact to markets, so following his moves in cryptocurrency world is essential for every blockchain fan.
UPDATE on 2017-12-27th
After people started calling McAfee's 'Coin of the Day' 'Pump of the Day' John decided to stop with it and only announce his coin once a week. Happy trading!