IOTA and it's Internet of Things
German based crypto company IOTA Foundation has entered into partnerships with twenty big name corporations this week in order to develop a system to allow data monetization between Internet of Things (IoT) devices. The plan is to launch the first publically accessible marketplace for IoT which will be based on IOTA's distributed ledger technology.
Giants behind
Companies including Microsoft, Fujitsu, Volkswagen, Bosch, and Accenture all signed up for the pilot project which will run until January. The initiative will allow them to share and monetize data generated from IoT devices in a secure marketplace based on the distributed ledger powered by IOTA.



Massive growth
Industry analysts predict a massive growth in IoT technologies and forecast that business-to-business spending will reach $267 billion in the next three years. According to studies there are around 20 billion connected IoT devices currently online globally, this is expected to jump to 30 billion by 2020 and 60 billion by 2025.



More and more connected devices will create an almost endless stream of data of which there will be a market for. This is being targeted as the catalyst for both IoT growth and blockchain solutions. Devices connected to the IOTA ledger will permit users to sell their data and access that of others trading via micro-payments. The long term aim is to allow regular users to profit from their own personal data rather than see it preyed upon and mass consumed by social media and search giants.
What is IOTA?
IOTA differs slightly from regular blockchain crypto assets such as Bitcoin or Ethereum. It uses a variant multidimensional ledger system called Directed Acyclic Graph (DAG), which the company have labeled "Tangle". There are no block size restrictions in the IOTA crypto currency or scaling issues resulting in very quick transactions at no cost. Regular blockchains are linear and need miners to verify transactions to add new blocks to the ledger. Tangle works like an interconnected web of micro transactions that require two small validations for participations instead of mining.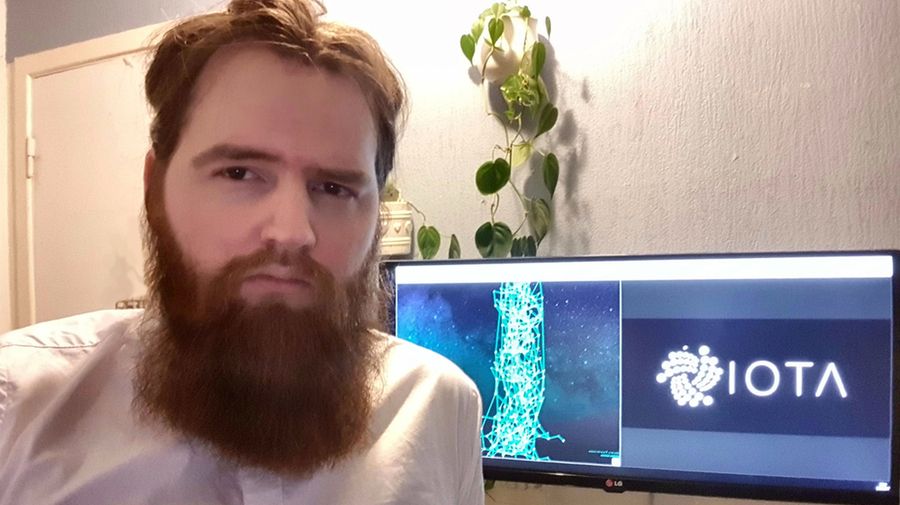 The latest IOTA white paper states that it "naturally succeeds the blockchain as its next evolutionary step, and offers features that are required to establish a machine-to-machine micropayment system." The foundation is pinning hopes on this new technology and the success of their IoT data marketplace pilot to increase the value of the altcoin which is listed on Bitfinex under MIOTA.
Stats
IOTA is currently the fifth largest crypto currency with a market capacity of $8.1 billion. After trading in a range bound market since the end of August from $0.4 to $0.7 it broke out to new highs of $3.05 this week and is currently trading at $2.94 (might be different depending on exchanges rate).