Notice
: Undefined offset: 1 in
/var/www/html/cryptovibes.com/wp-content/themes/jnews/class/ContentTag.php
on line
86
Yesterday (November 22, 2017th) NEM (New Economy Movement) declared that someone is imitating their website and asked community mambers to stay vigilant because it is not connected to their foundation in any way. The warning was published in official NEM social networks.
LET ME REMIND:
OFFICIAL website is: nem.io
FAKE website is: mynem.org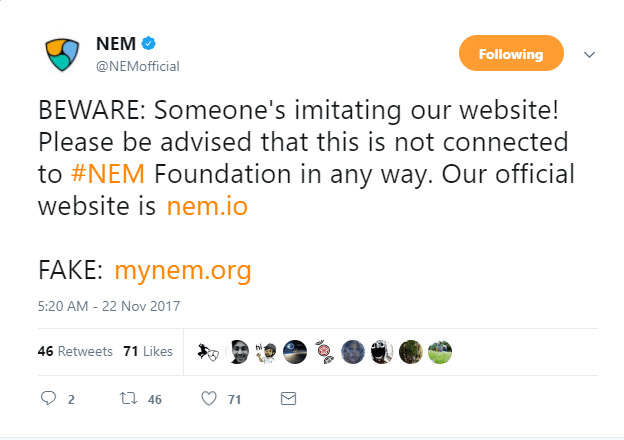 Comparison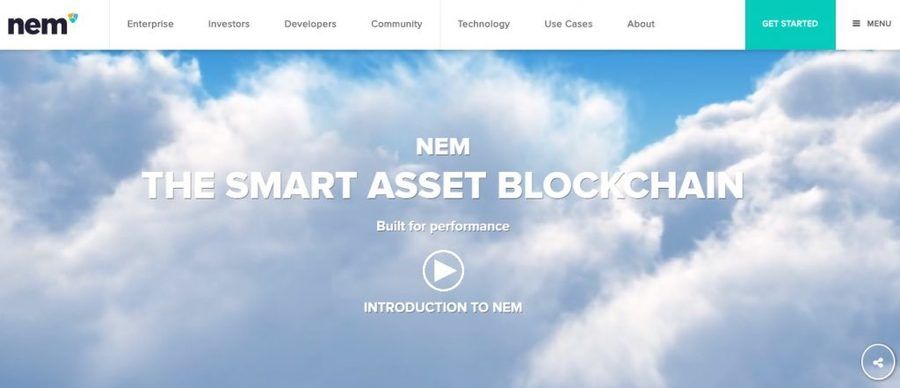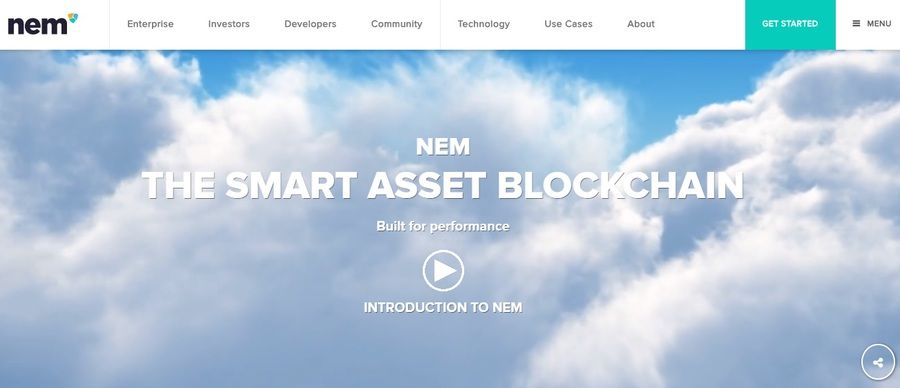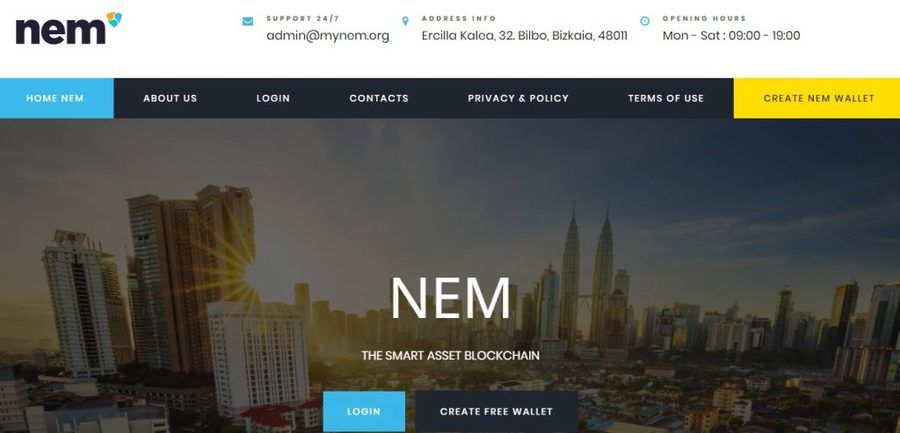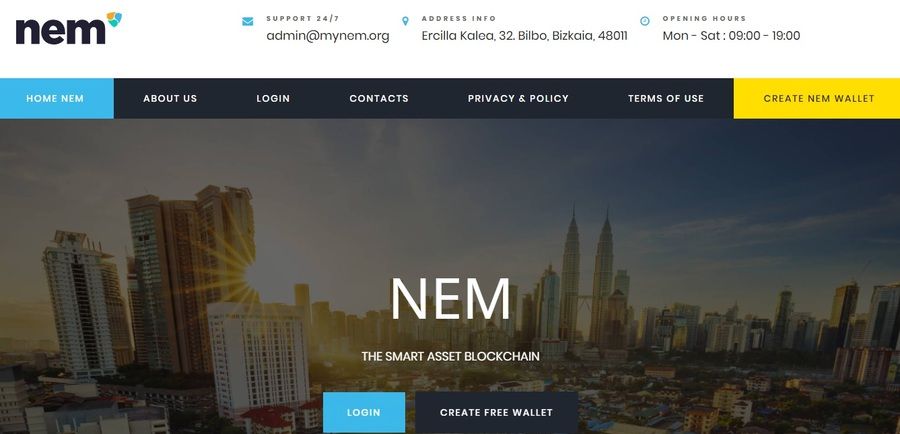 What is NEM?
NEM a.k.a. NewEconomyMovement is a cryptocurrency and platform of digital assets based on their own unique Blockchain. Current market cap is $1,824,876,000 (222,360 BTC;2017-11-23, 10th place overall). 

Important Links
Website | Tutorials | Forum | Faucet | NEM Flash News | NEM Apostile | Mijin
Social Media
Facebook | Twitter | Reddit | YouTube | Weibo | BTC38 | Telegram



Exchanges
Poloniex | Bittrex | BTER | BTC38 | Bitcoin.co.id | Changelly | Zaif
Developer Resources
Source Code | NIS API Documentation | NCC API Documentation | Technical Reference | Development Contract | NEM Drive | Catapult White Paper | Apostille White Paper | C# Wrapper | NodeJS 2 NEM
Developer Tutorials
NEM Development 101, Ep. 1 | NEM Development 101, Ep. 2 | RB2's NEM Programming Guide | RB2's NEM Docker | NEM Samples | 2017 Links
Tools
Nembex – Block Explorer/Node Monitor | Block Explorer/Rich list | Node Explorer – Node Explorer/Node Monitor |
NEMnodes.org – Interactive Node Map/Resource Links | Testnet Explorer