Swisscoin and it's community
I attend many telegram channels where I follow many coin owners, creators and so on. Lately I spotted few guys talking about Swisscoin (SIC) in very gentle and intelectual form, without any childish "just buy", "LAMBO in 2 week", "share with all your friends", "lifetime possibility", "you will regret", "it's free money", "hodl and get millions of Dollars soon" and bla bla bla. They were talking with argument only. Then I listened and got more into this coin. And what we have? As you see we have amazingly attractive price, because coin is in very start of public audience, so maybe we can make profit from it? IMPORTANT: writing this article coin worth was only 0.00000009BTC 

Things to know about Swisscoin (SIC) and guide for investors
Soon as the company launches their road map to the public and start to trade on larger exchanges (now it is listed to trade and buy on one only, link at the bottom) people will start to see swisscoin for what it is, keep in mind that SIC are not a crypto like 80% of the others where everything is built and based on the ethereum blockchain, it is PoS (Proof-of-Stake) oriented, it means 1-10% interest yearly by staking.


Proof of stake in short.

SIC has their own, stand alone blockchain built on their own software and program, completely decentralized and unattached to anyone.
Completely decentralized webwallets, not as everyone else, using myetherwallet since they are running on the ethereum blockchain.
Understand that SIC have broken boundaries with this, even though there are other coins running a full PoS, SIC are the first one's that are actually putting it to dull use, capitalizing on the major benefits of it.
Once people, investors, crypto fans and others start to understand how powerful the Swisscoin technology is you will see massive demands and trading start, people haven't realized it yet, just imagine, when everyone starts to understand how PoS (Proof-of-Stake) works and how they can make more profit from just keeping the coins things will start to happen.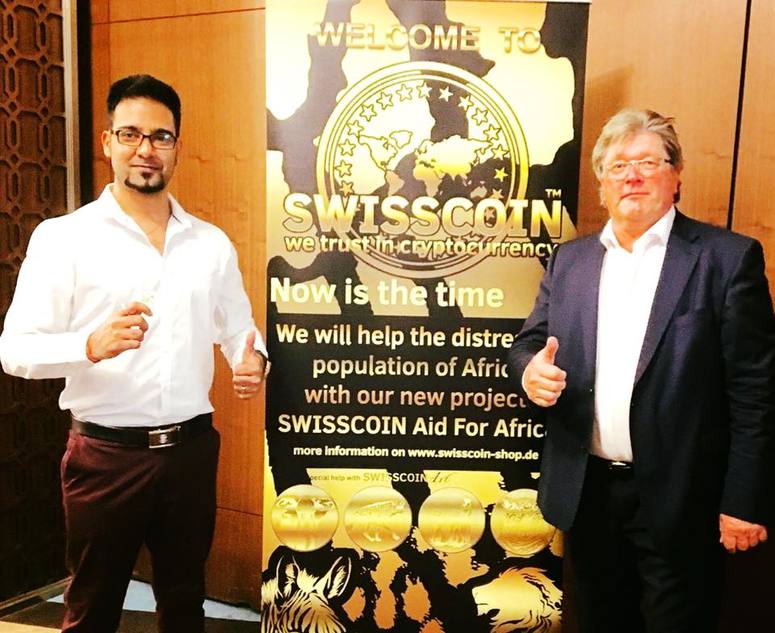 Useful links to get better view of Swiscoin
YOU CAN BUY SWISSCOIN HERE
BLOCK EXPLORER
TELEGRAM
FACEBOOK
FACEBOOK GROUP
WALLETS
Desktop CORE wallets: 
WINDOWS OS
MAC OS
Linux OS
OFFICIAL WEBSITE 



IN SHORT:
>Swisscoin will be headed to be a top currency with its innovative technology making cryptocurrency available for anyone (TOP50) (Well, I can't wait to see this happening:))) )
>Decentralized "standalone" blockchain
>Decentralized webwallet / desktop wallet
>Block explorer
>Already Listed on CMC
>Traced ok coinexchange
>Full PoS – proof of stake – 1-10% interest yearly by staking
>User friendly
>AMAZINGLY CHEAP coin (This is why I gave it a shot 🙂 Bought some)
I really think it is worthy to take advantage of the low value and buy some extra coins today, download the desktop core wallet and start staking to make more coins, so easy-to-use and so profitable. For the record, before writing this article I bought my 199700 of SIC. I AM NOT asking you to buy, I just share my experience. Good luck and profitable weekend everyone! 
If my article helped you to get profit – tips are kindly accepted to my SIC wallet:
SQT9874apnoPAhnLW9AggojhqFWiFucRvC