Cryptocurrency takes it's place in the entire daily information feed, but in real life its place is not yet completely clear. If the cryptocurrency is just a payment method – why do they have such a great deal of attention?
This is not a rhetorical question. We admit the crypto coming to our lives as a fact and we are "cruelly" interested in their impact on the global economy, so let's get to weekly Cryptocurrency News in brief.




All controversial news is coming from Russia. Earlier it was said that bitcoin will be recognized as an asset class for informal investors. Today, the same sources say there is no doubt that billing for bitcoins will be banned.
Bahrain is about to recognize bitcoin and even allow national bonds nominated in that currency.
Japanese Financial Market Supervisor FSA issued 11 licenses for bitcoin exchange offices.
The head of the US SEC is concerned that ICO may become a market for fraud and money laundering.
Former Virtu Trader (HFT Trading) broker plans to open the largest unregulated Exchange AirSwap.
Two more bitcoin futures for ETFs await SEC release.
Royal Bank of Canada is already testing the blockchain billing technology with the United States.
The Australian financial market regulator has already issued ICO regulatory guidelines.
The Donald Trump Administration is launching an investigation into the uses of blockchain.
NASDAQ and SEB are already testing blockchain technology so far only in investment funds trading.
Accenture Plc. patented "editable blockchain".
Macau's financial market regulator has banned banks and payment systems from paying in cryptocurrencies.
Wall Street wolf Jordan Belfort agrees with JP Morgan CEO J. Dimon that bitcoin is a scam.
Morgan Stanley CEO Rejects Dimon: "Bitcoin Is Certainly More Than A Fad"
The oldest Chinese bitcoin exchange stops yuan settlements.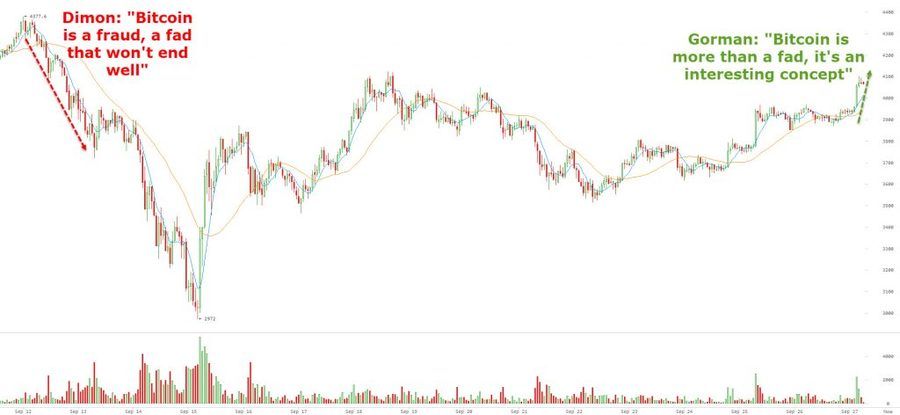 Hope You find this useful. Take care.
by Nauris Treigys / AIPT