It is essential to have mentor in field you are interested and aim to have it is opportunity not to make the same mistakes your mentor did and succeed in way shorter terms. Mentors also helps when tons of questions strikes your minds and "google" do not have these answers. In such situations best answer is experience, so SEEK FOR MENTOR ALWAYS and take all possible advices.  So you wanna make money in Crypto? Here are some cool things to know from reddit type of mentor Nismoman. 
"Here are some thoughts I would like to remind people that are in this game together with us.
1. Do not listen to anyone. Always be skeptical of opinions, no matter how credible or famous the person or organization making the claim.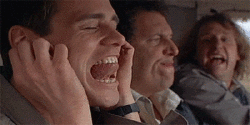 Some of us want to take the easy way by finding someone hyping a coin on the internet. If you are trying to find the next big coin, and are basing your investment based on other people's opinions; you will likely not succeed. You have to go out and seek your own investments based on your own research. If you go on youtube, and seek some dude hyping some coin and invest with no facts in your arsenal, you will likely fail. If you invest in a coin because it is popular at the moment, and jump on the hype wagon you will fail. Hyped coins are already likely at a top. It will correct itself, and you may panic sell. Recently, I bought Omise Go at 2$. When I bought Omise Go at 2$, there were no Youtube videos of big crypto youtubers hyping the coin (yes I looked). Now we know how that worked out, and everyone is making videos and hype about Omise Go. I made nice profit from this investment from my own research..
If you sell because of negative speculation, you may likely fail. The only thing you should believe are facts. If China, or another country actually bans bitcoin, that is a fact. If Wallstreet Journal, Glodman Sachs, or Charlie Lee posts an opinion that bitcoin to fiat exchanges will be banned with no proof, that is an opinion. (Claiming to have some super secret source saying XXXX is not proof). If warren buffet or the CEO of Goldman Sachs says bitcoin is a tulip mania and will be worth nothing, that is still an opinion of some old guy that likely does not even have a clue of what smart contracts are. These kinds of claims have been made by famous figures throughout the past, and have so far only been proven wrong.
2. Your portfolio value will crash (eventually), but that is okay.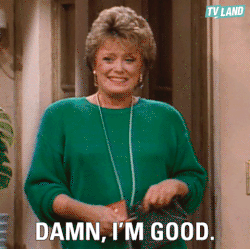 When times are good, everyone feels like they are a genius. If your coin tripled in a month, you may feel like you are a genius. But do not forget the fact that what comes up must go down. What goes down, has great potential to eventually come back much stronger. This does not go for all investments, only the ones that have real value. If your investment sucks, then it will only go down.
3. (This part is my opinion, take this with a grain of salt. See line 1)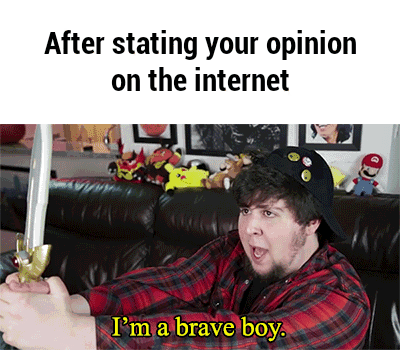 Believe it or not, blockchain technology is now a practical and very useful technology at its current state than it ever was in the history of blockchain. Smart contract applications have opened a whole new world of innovation and practicality to our space. These are very exciting times, and many believe our total marketcap is severely undervalued.
4. It is possible that regulation will screw cryptocurrencies forever.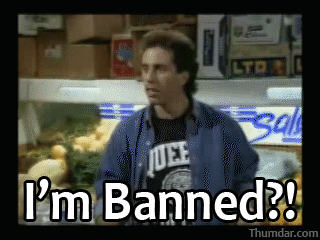 Just because cryptocurrencies are decentralized, does not mean countries cannot ban it. If countries do ban it, cryptocurrencies will obviously become much more useless. What are most owners of bitcoin to do with illegal bitcoin? If central banks do not like blockchain, they certainly have the power to do severe harm. They do have the power to influence elections, businesses, entire markets, or even buy up our entire marketcap if they so desire. It is scary for us to think about in terms of the harm governments and central banks can pose to our very precious crypto.
5. Do not forget the fact that you are playing a game of high risk, high reward.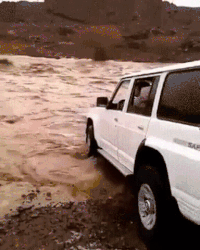 Cryptocurrencies in its current form are VERY volatile. Do not expect to win forever, or lose forever. Some days you will cry, others you will hysterically laugh at your success, dance around your room, or even drive lambos. However, just because your dad or friend claims crypto currencies are too unstable, a Joke or whatever; do not trust their word. You likely have much more knowledge about crypto than them, or even the CEO of Goldman Sachs or whatever. (I may be wrong but that is my opinion).
Lastly, have fun. I love cryptocurrencies, I am hooked. I am having so much fun trading, hodling, speculating, and engaging with this community.
Thank you to everyone involved, and bringing me this excitement to engage in this wild game.
If you have any thoughts or opinions, please do share (even if you did not like this post).
Thanks!"