Crypto mining is the future, so let me help you with this
It really is. When I was in seminar about Bitcoin, ZCash, Dash, Monero – lector always asked us:"Who doesn't want to have a "money making machine" at home?" Of course we wanted, I mean who wouldn't?
BUT. Mining requires knowledge and passion. Otherwise you just waste your time. And electricity. And money. So in case you are lazy and with low libido for crypto, but still want to try mining – I have solution for you.
Mine 14 cryptocurrencies, start today. Sounds good, right?
Minergate software gave me a chance to mine various cryptocurrencies at home. Just to get better with them and now I want to share my experience with you. I have doubt you will find some useful tips. With this software you will be able to mine:
✔Litecoin
✔Bytecoin
✔Monero
✔Ethereum
✔Dash
✔Zcash
✔FantomCoin
✔QuazarCoin
✔DigitalNote
✔MonetaVerde
✔AeonCoin
✔Infinium-8
✔Ethereum Classic

So, lets get it on!
STEP 1:
Go to MINERGATE web or PRESS ON PICTURE and SIGN UP.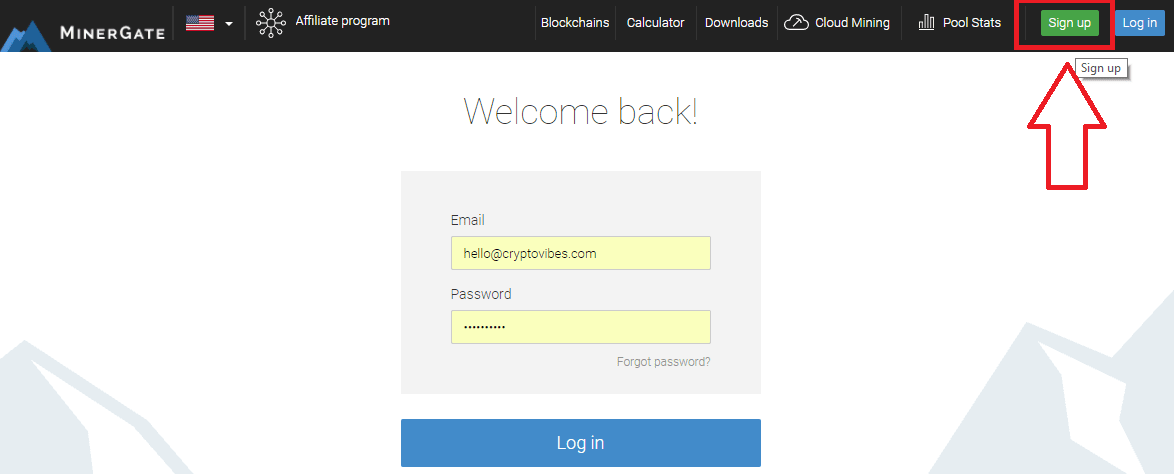 STEP 2:
Create your mining account (no worries, totally free)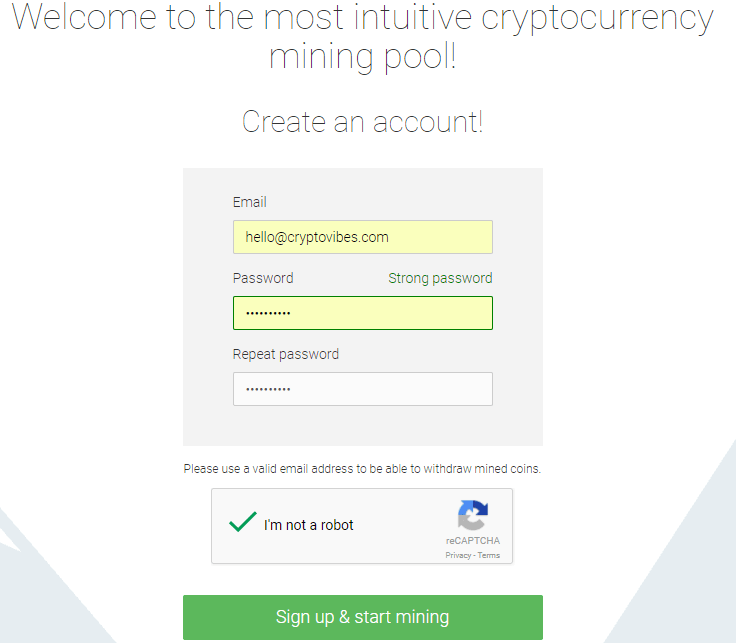 STEP 3:
LOGIN to your account. Press DOWNLOADS and get your MINER client downloaded.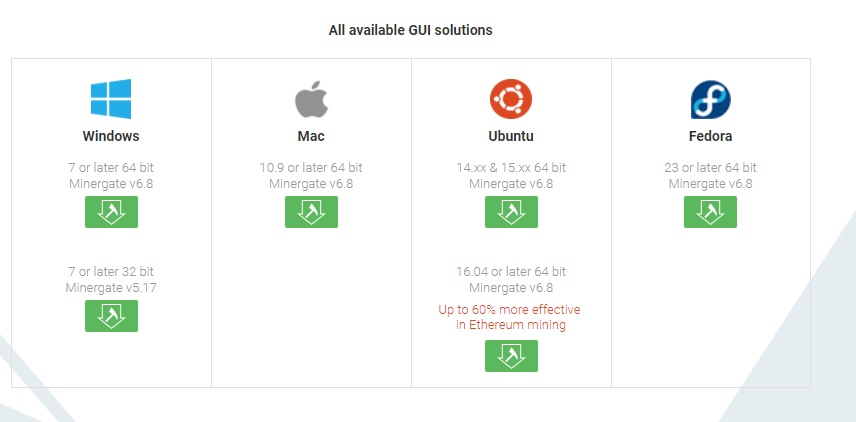 STEP 4:
Install your client. DO NOT change any setting during installation.
STEP 5:
Login with your credentials you registered in STEP 1.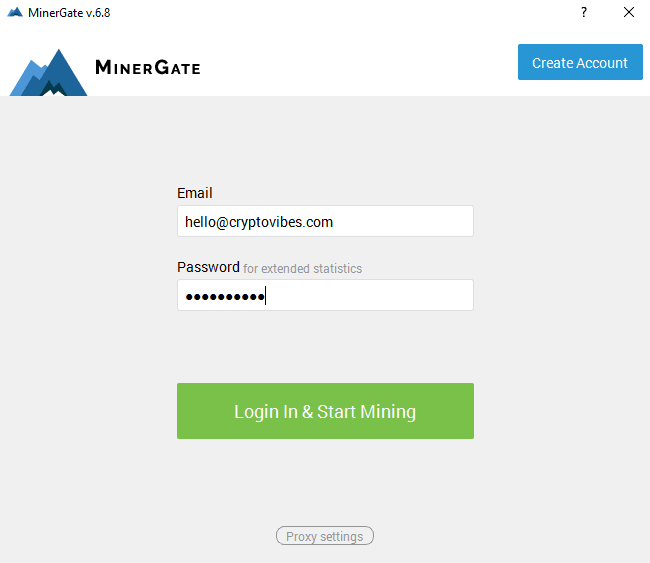 STEP 6:
CONGRATULATIONS, you are almost MINING 😉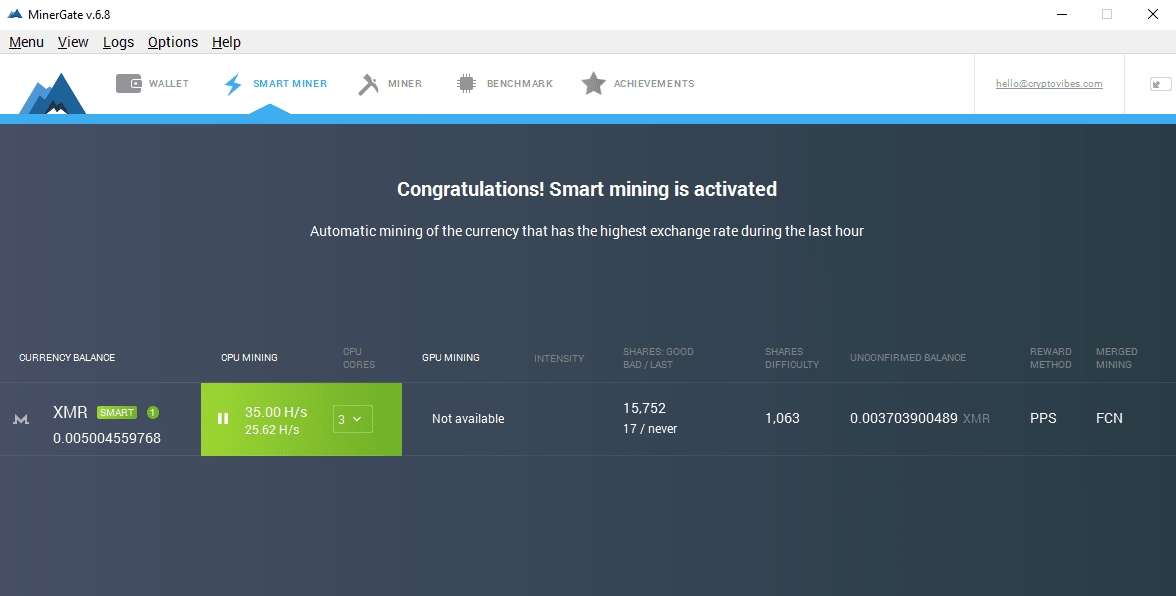 STEP 7:
As you see, Smart mining started automaticaly. Smart mining mines automaticaly for the best worth coin for that moment. If you want to choose what to mine yourself, just PRESS PAUSE on smart mining and then press MINER.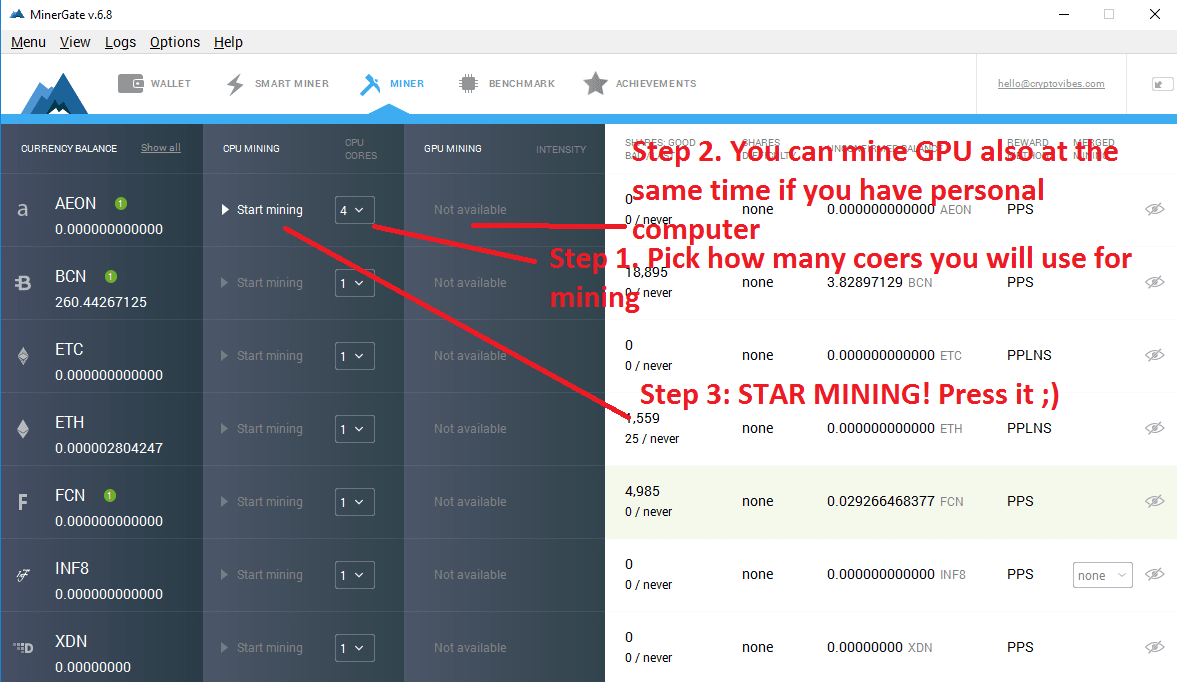 STEP 8:
Watch how your mining doing wherever you go! You will see your LIVE mining info on MAIN dashboard after you register HERE.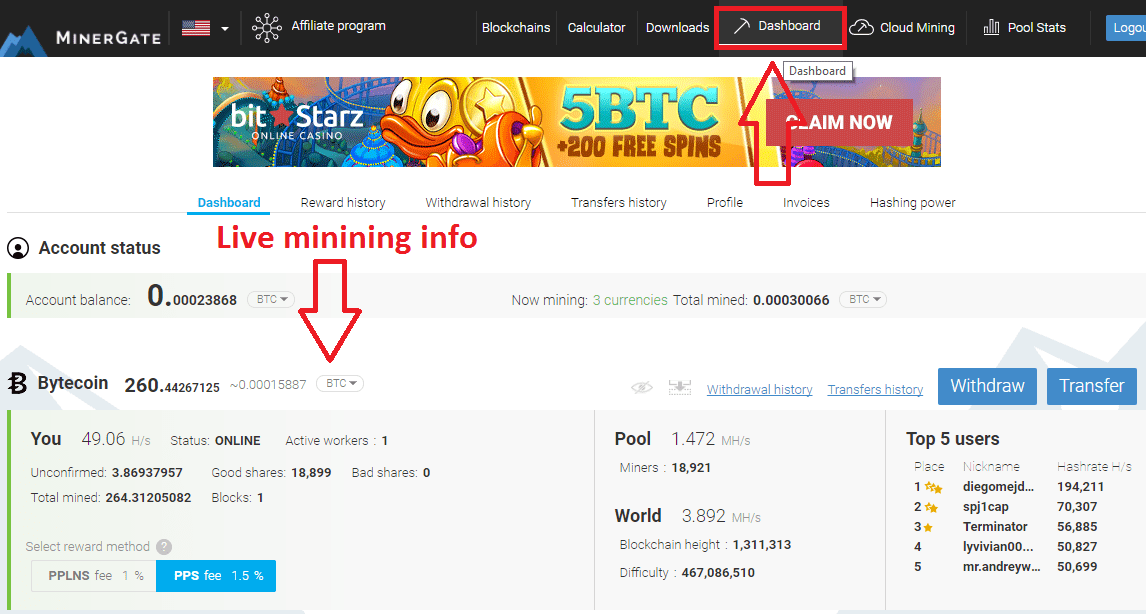 Mining at home with Minergate – How much did I earned and was it profitable?
I tried all this by my self, and I want to tell you, that this software is extremely easy to use, and it really makes sense for those, who doesn't know everything about electronic stuff, connectors, pools, GPU's, CPU's and so on. I would recommend to give it a shot for begginers. I enjoyed software as it has no bugs and is very ergonomic. UPDATE 2017-09-06: since I wrote article I have mined 0.00800000 BTC. It is over 30 USD.
I mined with my personal computer – CPU – AMD 4100 quad core 3.6gzh and GPU Nvidia GeForce GTX 970 with intensity 2, because at the same time I was mining BURSTcoin with GPU.